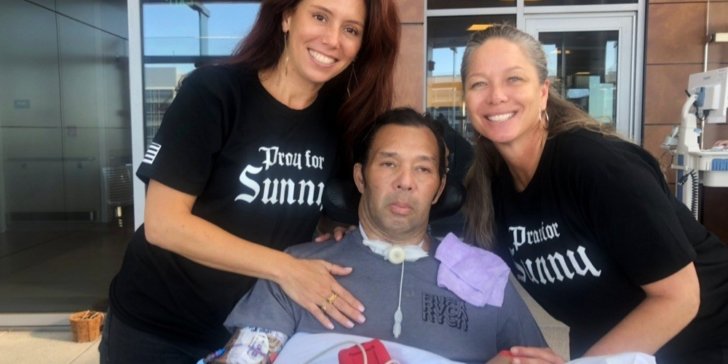 It was back in April, Hawaiian Legend Sunny Garcia. was rushed to an Intensive Care Unit in Oregon after his reported suicide attempt.
When taken to the hospital, Sunny was in very critical condition. By May, Garcia's family, and friends set up GoFundMe HERE  (Mahalo), to alleviate some of his medical costs, including trach surgery.
1000's of Surfers from all over the world contributed to Sunny's fundraiser and have continued to show their loving support on Instagram for the 2000 World Champ and 6X Triple Crown Champ.
After a few months of silence (and recovery), friends and family have recently posted an update on the World Champ's recovery on the GoFundMe page HERE :
"A long overdue update on Sunny. We are taking one day at a time and celebrating each little triumph. Sunny is a warrior and fighting every day to get better and stronger. He has said a few words and is now in therapy daily- physical, speech and occupational. The family thanks you for your continued support for Sunny as he continues to heal. It's going to be a marathon, not a sprint but we work every day to make sure he is surrounded with love, laughter, and ohana."
We each send our Love, Aloha and most positive prayers! Godspeed in your full recovery Sunny! The SNN Team