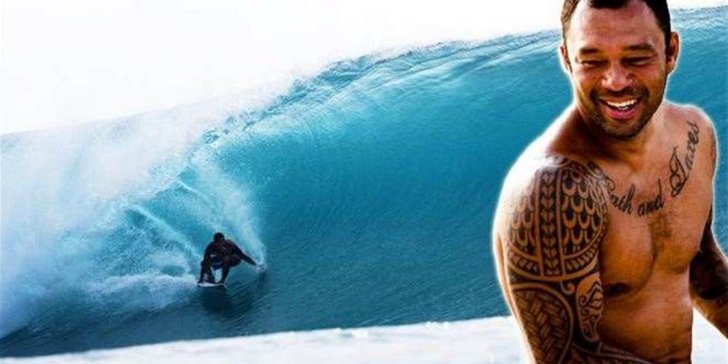 Cover shot. Sunny Garcia. PIcs: sparkesphoto.com
Sunny Garcia(49) has been hospitalized in Oregon today in an apparent suicide attempt by hanging, according to reports. Emerging details surrounding his condition are from various sources close to Garcia & they've asked to remain anonymous due to the sensitivity of this still-developing story.  Sunny was rushed to the hospital where he was put on life support. He is breathing on his own as of this writing.
We-and the surfing world- are pulling for Legend and sending our thoughts and prayers to Sunny and his Ohana.
Born Vincent Sennen Garcia, Sunny won the 2000 World Champion at 30. Next to Occy, he was the oldest ever to win a Title; at the time 30 was 'old' and surf careers were thought to be on the way out. Sunny has a record six Triple Crowns among numerous other surfing accolades.
In 2014, Garcia revealed that he was suffering from depression. "Depression is no joke," he wrote in a heart-wrenching Instagram post. "Waking up feeling like you're ready to take on the world, then a couple of hours later, feeling down on life and wondering what's wrong with you. Well, I know I'm not alone and I'm not sure what's wrong with me because I have no reason to feel the way I do and it's been happening for about two years. I would love to hear from any of you who suffer these feelings so I can figure out what I should do."
We will keep you posted on this developing story.
It's the real deal…depression is dangerous. If you or anyone you know is struggling with depression, please reach out to loved ones. ASK 4 HELP. You can also call the National Suicide Prevention Lifeline at 1-800-237-TALK (8255)
More info: A legend: Garcia, was one of the most ferocious competitive surfers of all time, competing full-time on the World Tour for almost 20 years. Though he left the Tour in 2005, Sunny has continued to surf in select events ever since. He is known to be one of the most powerful surfers ever.
In the years since Garcia left the World Tour, the Hawaiian champ has faced various legal and personal battles and has recently taken to social media to discuss his ongoing struggle with depression.