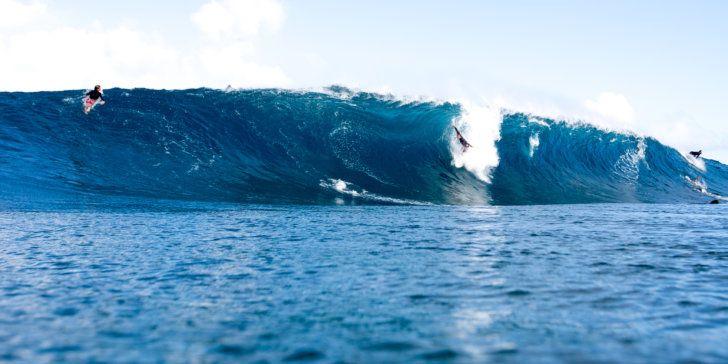 Special thanks to North Shore photographer Keoki Saguibo who was capturing the session when near tragedy struck and was on hand to help save Dusty. This incident hit close to home for Keoki who nearly drowned himself a couple years ago. GO HERE
Freesurf was on hand to capture up close and personal…A spooky day for the surf community and especially Dusty, his family and friends.
Pro surfer Dusty Payne from Maui was seriously injured in wipeout at moderate sized Backdoor this morning just before 10am.
The surf was on fire 4-6′ and perfect but the right of Pipeline is even more dangerous than the typical left.
Dusty's rail didn't set, it hit a rib, dug and he went 'over the falls' fast and awkwardly. It looks like he was pitched into the reef head first.
He had a near 5 wave hold down and was almost 2 minutes before Keoki got his head above water with Ulu Boy's help. He was bleeding bad and foaming at the mouth. Dusty had to be revived on the beach after being knocked out by the solid deadly shallow reef.
Dusty is in serious condition at the hospital, but he's alive, conscious & responsive.
Godspeed and plenty Prayers for a fast and full recovery Dusty.
Freesurf's account: Eyeing his own Wave of the Winter this morning at Backdoor, Maui's Dusty Payne paddled for a 4-5 foot wave but didn't land the drop. What happened next was nearly tragic.
"He spun in underneath and couldn't set his rail," said Freesurf Staff Photographer Keoki Saguibo, who was shooting from the channel. "His board slipped out from under him, he went over the handlebars and went headfirst to penetrate the wave."
Keoki said that after the wave had passed, he noticed Dusty's board tombstoning and going flat, a tell all sign that something was wrong.
"Usually when a wipeout like that happens and there's no sign of struggle, that person is definitely out," Keoki said. "It was enough to trigger the alarm. I knew something was wrong, so I yelled my head off and swam as fast as I could while the set was still going on. I got to him and Ulu boy got to him too. It all happened so fast, next thing you know there were 4 or 5 surfers helping out."
"I was paddling out and saw Dusty's board slipped out. I knew that was a bad place to fall, and once Keoki yelled and I beelined towards them," Ulu boy said. "I caught a wave and it took me right to Dusty. I pulled on his leash, swam down, grabbed him and straddled his legs around my waist. Keoki, who was keeping his neck straight, kept saying "we got you, it's going to be ok" and that calmed me down.
Once we got to the beach, everyone was there and let the lifeguards, the professionals, do their job."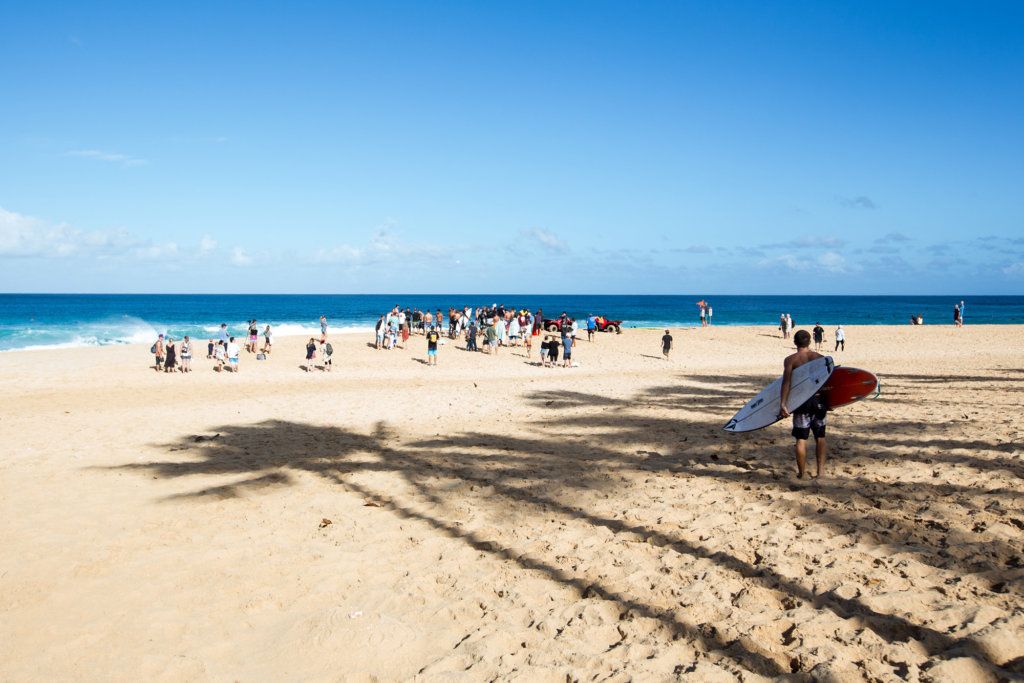 Keoki Saguibo Instagram HERE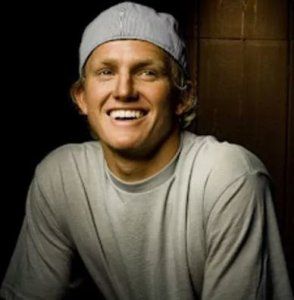 (Image: Dusty Payne/Twitter)