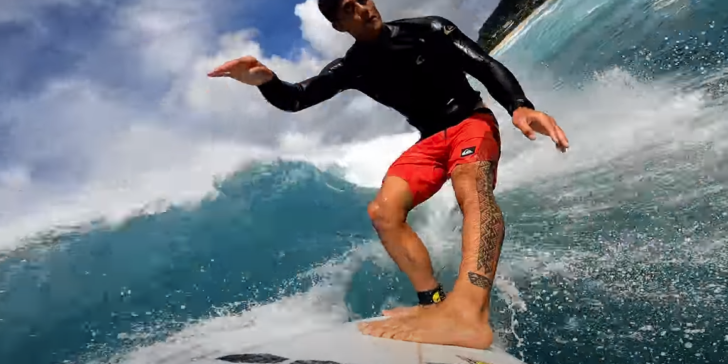 Frame Grab shows Zeke getting barreled on his first wave!
SURF WITH ME! | Sunset Beach, Hawaii
Ever wondered what Zeke is thinking while he's surfing?
In this week's episode, Zeke shares his POV while surfing at Sunset Beach, capturing the entire session on his GoPro HERO9.
NEW VLOG DROPPING EVERY ALOHA FRIDAY! ZEKE LAU UNLEASHED: a raw and authentic vlog series showcasing Zeke's life as a professional surfer;
giving you guys an inside look at surfing around the world, his training & recovery, and what he does to get his adrenaline pumping.
The next stop of the season will see both men and women of the Championship Tour remain in Hawaii for the newly added Sunset Open, January 19 – 28, 2021.
Typically a location for the Vans Triple Crown of Surfing, this will be the first women's CT event on the North Shore since 2010. WSL