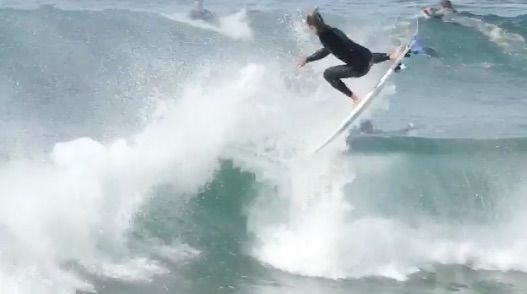 Jake "The Snake" Paterson can surf and capture good surfing, too. He was there with the Quiksilver team in Portugal for Zeke Lau's free surf session. If you listen carefully, Jake can be heard saying, "Big fella, let's see it". Well, Zeke must've heard him. Cause it was 'Perfect'.
Hit us his clip HERE
 to see (and hear) the ride. It's got over 50K views already.