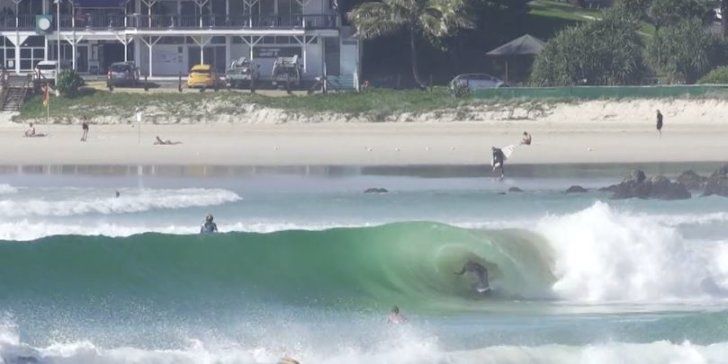 We'd pay if we had to….
A minor show-reel capturing the East Coast mid-autumn swell hitting GC's infamous Greenmount Point.
Some of these reeling playthings remind us of Kelly's Wave Pool but it's not likely that even one of the few 1000 who rode this swell cared. (Fron page Capture shows Kelly buried deep)
One other thing, it's easy to overlook how much power and punch these waves possess…Nature's Wave Pool is Far more challenging than any man-made pool will ever be.
MUSIC – LOLIPOP LIVE SESSIONS. CORNERS – PRESSURE
Dreamount from Jackson O'Brien on Vimeo.