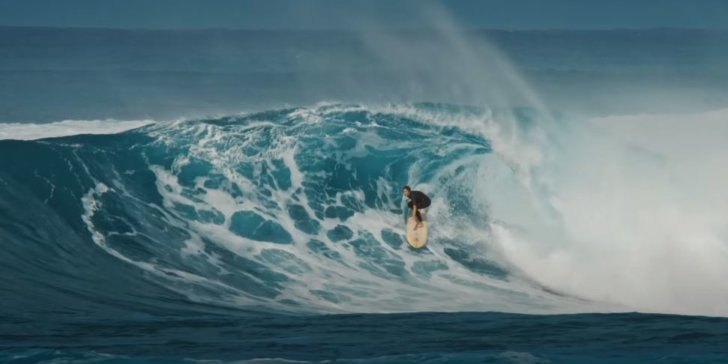 "It's exactly what I wanted to do… (get back out at Pe'ahi) and it was definitely a moment for me. It's been difficult sometimes to recognize my own power…and step into it and be confident in that…I get to do this crazy thing…" Emi.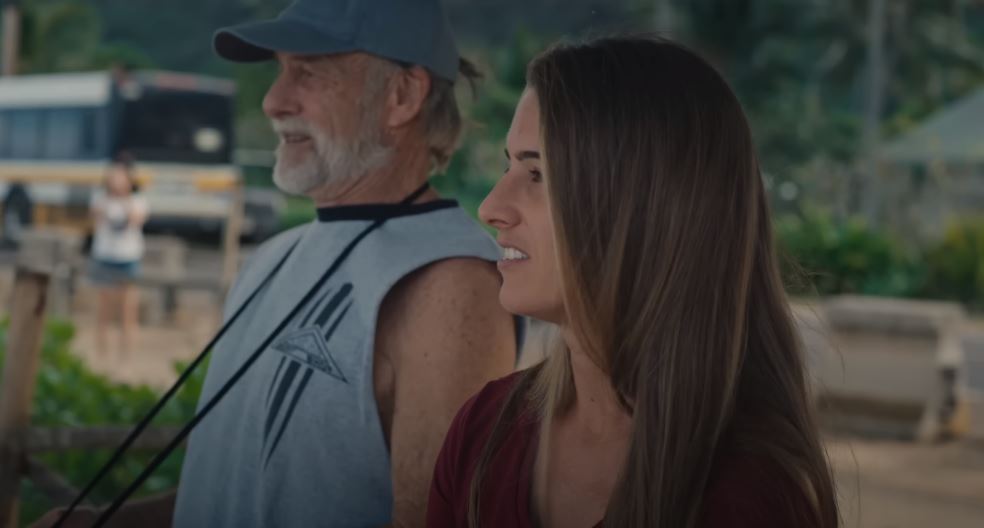 It's easy to think that she just gets it from her father.
After all, Roger Erickson is a legend in his own right on the North Shore, and she rides his boards – long, single-fin guns.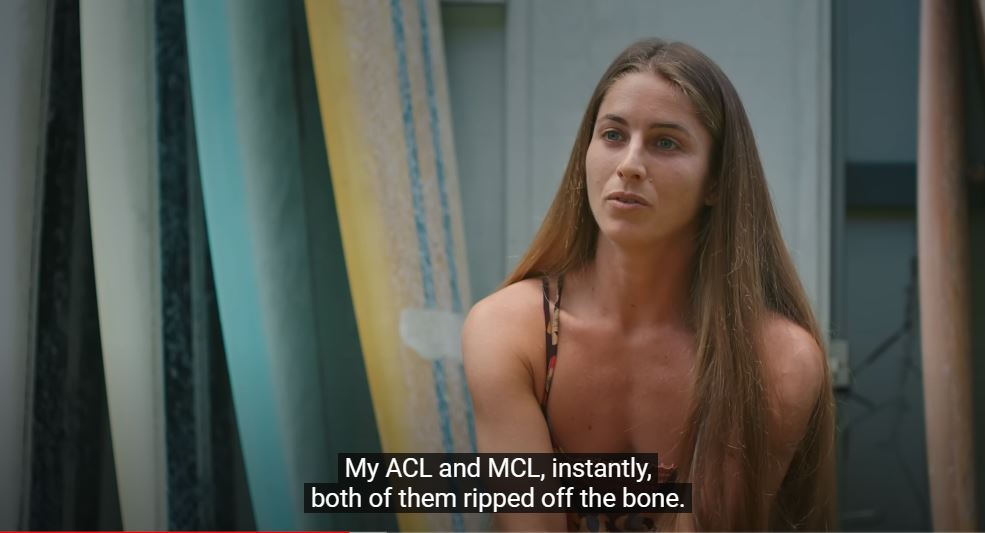 But when Emi is out there, charging, riding 15 to 20-foot faces, and getting rag-dolled at Jaws, she deserves for you to know that yeah, maybe it's in her blood,
but no one's on that board but her.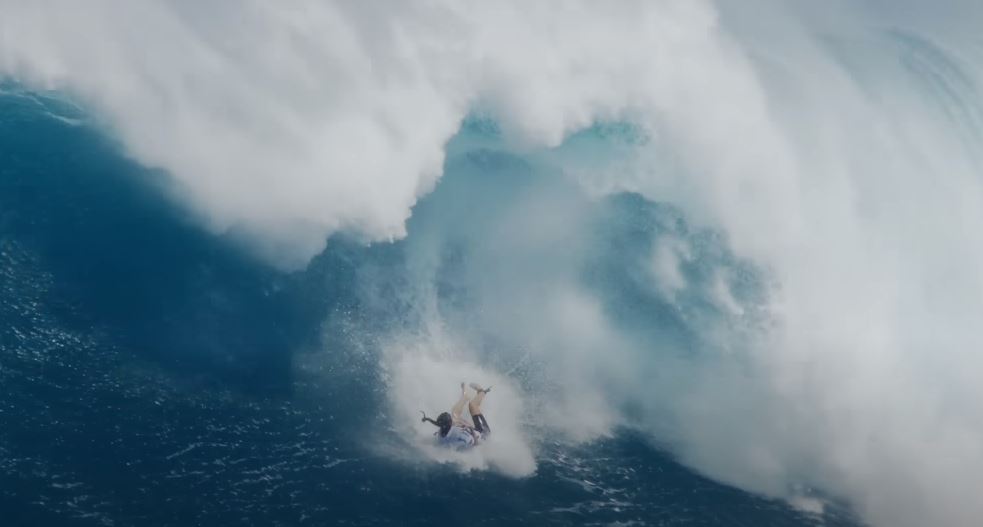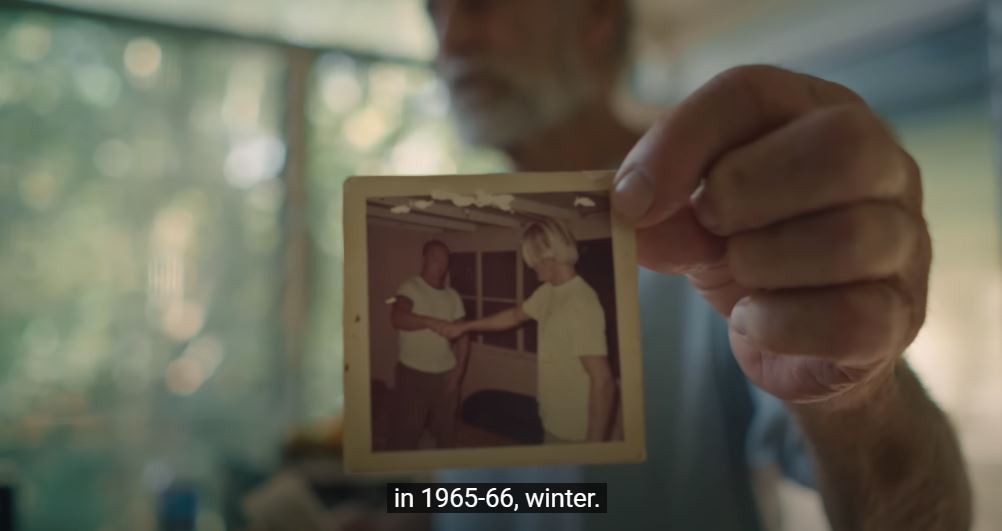 Above: a photo of 2 Legends in '65…Greg Noll and Roger
A Bimarian Films Production Directed by: Keith Malloy and Jeff Johnson
Producer: Brett Williams
Director of Photography and Editor: Andrew Schoneberger
Location Sound: Prahlad Strickland
Original Score and Sound Mix: Todd Hannigan featuring "Maybe Not" by Cat Power
Additional Cinematography: Dave Homcy and Ben Ono Color: Arlington Peak