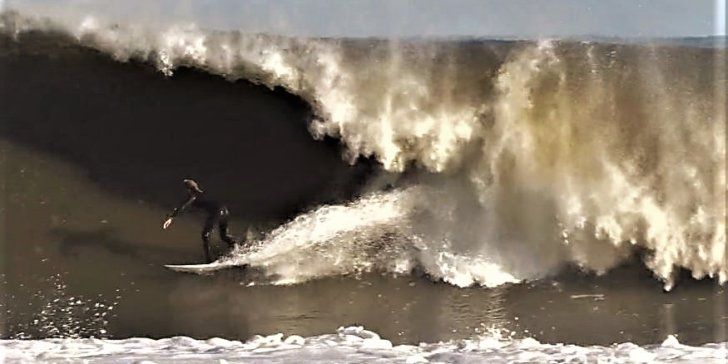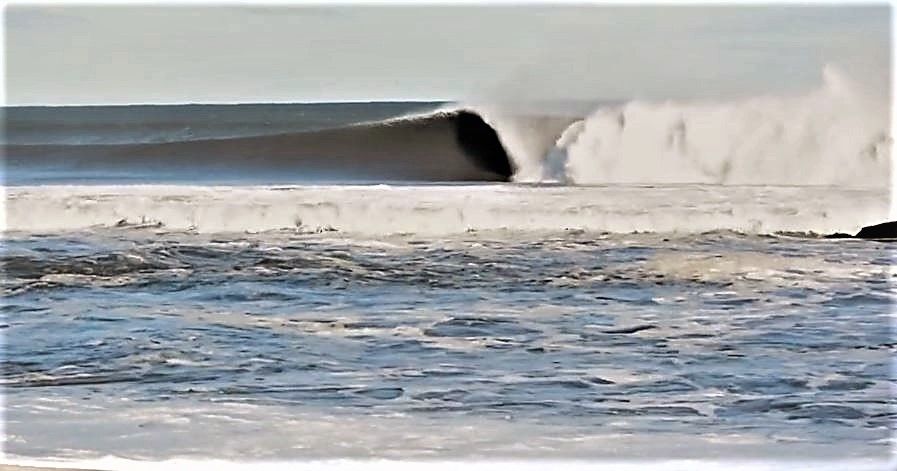 On the other side of the country….Jersey's brown is not the same dirty water run-off when Hawaii gets this color…because for us it's usually clear blues/greens. But if it was a bit contaminated with surf this good, we'd go anyway.
"October 30th, 2017 provided the first real south swell of the fall season in NJ, delivering well overhead surf to the state from sun up to sun down with good conditions. Featuring Sam Hammer, Clay Pollioni, Andrew Gesler, Simon Hetrick, Balaram Stack, Ben Gravyy, Conor Willem, Zack Humphreys, Ryan Daly and Brendan Tighe. Oh yeah, and Kelly Slater".
Additional footage by Kevin Doherty (air+aerial) and Cringle (Conor Willem) Thanks, boys.
Go Pro / Ben Gravyy
Music- Angels and Airwaves / Secret Crowds
All Hollows Eve / Oct. 30th in New Jersey from Thomas Larney on Vimeo.