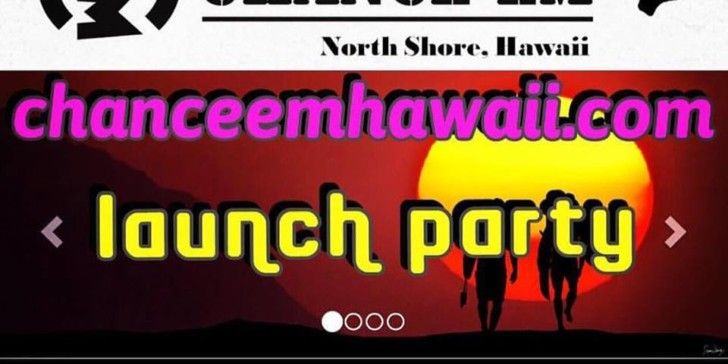 Be there this Friday night at @surfer_thebar @turtlebayresort celebrating the end of another great year! It's been 6 years of supporting the community with hopefully many more to come. We appreciate all the people who have to supported these events over the years!100 % of our event proceeds go to Oahu High School Surf Teams. Mahalo for coming. We are also celebrating the launch of our new website: www.chanceemhawaii.com ?  Live DJ. Drink Specials. Prize Giveaways. Ages 21 & up. $10 cover. Get in free if you're wearing anything made by Chance'em. 100% Proceeds support Oahu's High school surf teams. Go grab a sick Chance'em shirt or hat online and get into the party Friday night for free. #ChanceEm
Mahalo, Justin Lambert & the Chancem Ohana.
ps….We need to raise 4500 more to cover all 8 schools surfing events with over 350 kids through the year. Only 3 more events left.