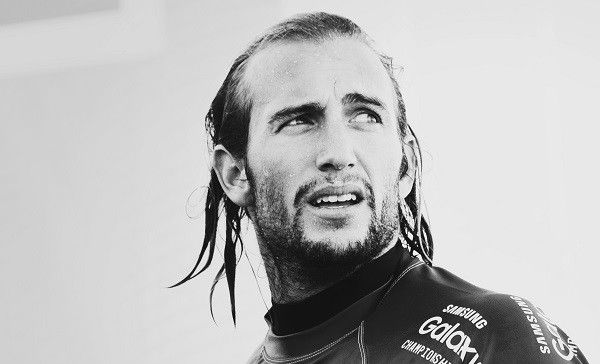 – FORM SURFER WITHDRAWS FOLLOWING SEVERE CONCUSSION– REMAINS IN HOSPITAL, EXPECTED TO MAKE A FULL RECOVERY
Owen Wright (AUS), has withdrawn from the Billabong Pipe Masters, following a head injury sustained during yesterday's practice session.
Image: WSL / Scholtz
BANZAI PIPELINE, Oahu/Hawaii (Thursday, December 10, 2015) – Owen Wright (AUS), current WSL No. 5 and contender for the 2015 world surfing crown, has officially withdrawn from the Billabong Pipe Masters in Memory of Andy Irons following a head injury sustained during a practice session yesterday morning.
A form surfer throughout the pre-event warm ups, Wright once again navigated an excellent tube ride in the pre-event surf yesterday morning before taking several 15-to-20 foot waves on the head. The impact of the waves reportedly caused a severe concussion, mild bleeding in the brain and limited mobility, forcing Wright to withdraw from the final event of the year and the 2015 WSL Title race. Wright remains in hospital and is expected to make a full recovery.
Characterized by his unparalleled physicality, progressive surfing and fearless tube-riding, Wright's 2015 saw improved consistency punctuated by excellent performances at heavy-water lefthanders: a win in Fiji and a 3rd in Tahiti.
WRIGHT'S 2015 SAMSUNG GALAXY WSL CHAMPIONSHIP TOUR RESULTS:
Quiksilver Pro Gold Coast: 13th
Drug Aware Margaret River Pro: 5th
Rip Curl Pro Bells Beach: 9th
Oi Rio Pro: 5th
Fiji Pro: WINNER
J-Bay Open: 13th
Billabong Pro Tahiti: 3rd
Hurley Pro at Trestles: 9th
Quiksilver Pro France: 5th
Moche Rip Curl Pro Portugal: 25th
Billabong Pipe Masters: INJ
Wright's position in the Billabong Pipe Masters has been filled by Mason Ho (HAW).
Three-time WSL Champion and current Jeep Rankings' Leader Mick Fanning (AUS), Filipe Toledo (BRA), Adriano de Souza (BRA), reigning WSL Champion Gabriel Medina (BRA) and defending Pipe Master Julian Wilson (AUS) remain in the running for the 2015 WSL Title following Wright's withdrawal.
Fredrick Patacchia (HAW) and Matt Banting (AUS) have withdrawn from the event. They've been replaced by former Pipe Master Bruce Irons (HAW) and current Vans Triple Crown ratings' leader Carmichael in the main event.
Irons has drawn Fanning and compatriot Sebastian Zietz (HAW) while Carmichael will take on Medina and Hawaiian rookie Keanu Asing (HAW) in Round 1 of competition.