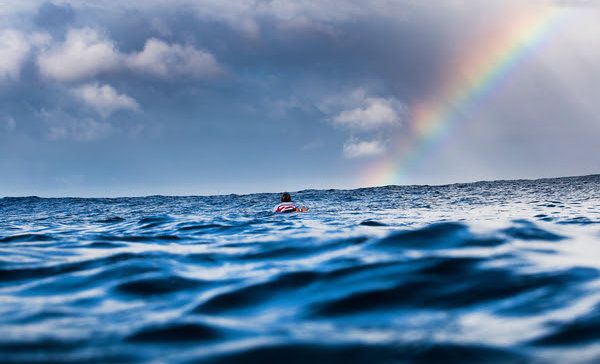 REECE PACHECO ANNOUNCED AS EXECUTIVE DIRECTOR FOR WSL PURE 
Credit: © WSL / Cestari
LOS ANGELES, California/USA (Tuesday, December 5, 2017) – The World Surf League (WSL) is pleased to announce a broadened vision and scope for its ocean health program, PURE. PURE (Protecting, Understanding and Respecting the Environment) is the WSL's nonprofit whose mission is to educate, motivate, and empower global ocean enthusiasts, to engage deeply in the fight to protect our oceans. Initial plans include collaborations with world-class partners in research, conservation, and advocacy. In addition, the WSL has hired a new Executive Director, Reece Pacheco, to lead the effort.
"As surfers, the ocean is our home and we recognize that we have an opportunity to amplify the issues, showcase initiatives around the world, and ultimately inspire action." Sophie Goldschmidt, WSL CEO, said.
WSL PURE's initial partners include North Shore Community Land Trust, NRDC, Bloomberg Philanthropies, the Lamont-Doherty Earth Observatory at Columbia University, VICE Impact, Lonely Whale and Surfrider Foundation across various ocean health initiatives. PURE plans to expand this network of partners throughout 2018.
"We're thrilled about the hiring of Reece Pacheco as PURE Executive Director," said Goldschmidt. "Reece will be working internally to ensure the WSL is leading by example with our own sustainability initiatives as well as externally with credible partners. PURE, and ocean health, will be at the center of everything we do at the WSL moving forward."
Pacheco, a tech entrepreneur, and avid outdoorsman, has dedicated his time and energies to conservation groups in recent years – including Surfrider Foundation, The 5 Gyres Institute, WAVES for Development and more.
"This opportunity with WSL PURE is a dream job for me," Pacheco, said. "My real passion has always been the ocean, and now more than ever, the ocean needs our help. It is amazing to be a part of something this special — collaborating with world-class organizations to spotlight and amplify their work to protect our oceans."
"We'll work with these groups to identify projects where PURE can help tell their story, from getting people to #stopsucking to protecting reefs to making sustainable beach access points on the North Shore," Pacheco continued. "We'll also be working to reduce our own footprint, most importantly, at our tour stops around the world."
For more information, check out WSLPure.org and WorldSurfLeague.com