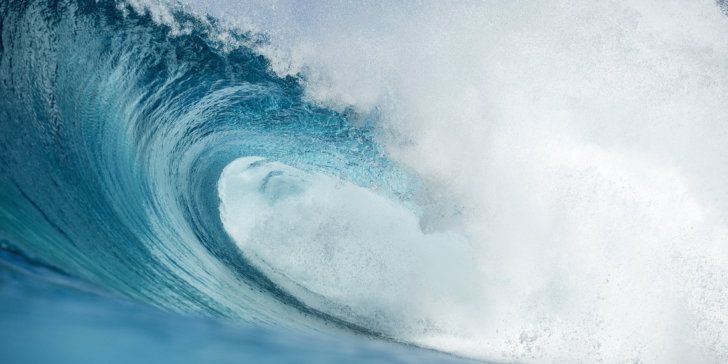 THE WORLD TOUR AND HAWAII WOULD BE EMPTY (SORTA) WITHOUT THE PIPE MASTERS. SNN
LOS ANGELES, California/USA (Thursday, February 15, 2018) – Yesterday, the City and County of Honolulu Dept of Parks & Recreation announced preliminary permit approval for the 2018/2019 winter events calendar.
While all of WSL's historic permits for the winter 2018/2019 have been granted, including the 2018 Billabong Pipe Masters, the WSL remains disappointed that the 2019 Billabong Pipe Masters has not been granted. The WSL will pursue alternative options to open the season next year.
WSL remains committed to a full-tiered scope of events ranging from Junior to QS and CT this-coming winter. We are also committed to trying to foster opportunity for local Hawaiian surfers and Hawaii through events as well as our Junior Development and Careers programs. In the best interests of surfing, the community, and all stakeholders, the WSL requires fundamental changes to the permit process in order to determine what its future plans will be from winter 2019/2020 onwards.
Mayor Kirk Caldwell met yesterday with WSL at his offices, where positive discussions were held on the future of the permit process, as well as medium and long-term objectives for surfing in Hawaii. In his press conference yesterday, the Mayor acknowledged the need to overhaul the permit rules, to support competitive opportunities and nurture young, aspiring surfers to uphold surfing's place as the lifeblood of Hawaiian culture and community.
WSL CEO Sophie Goldschmidt said, "We are disappointed we will not be able to run the 2019 Billabong Pipe Masters. However, we are pleased that the Mayor recognizes that fundamental changes are required to the permit process that will benefit Hawaiian surfing, the surfers, the community and other stakeholders. We will assist however we can during this process and once we understand the changes, we will be able to determine which events we can invest in bringing to Hawaii in winter 2019 and beyond. As previously stated, we would love to continue to bring our full array of events to Hawaii, but we need to be able to plan long-term and receive the appropriate local support in order to help grow Hawaiian surfing in a sustainable way."
The 2018 WSL Championship Tour season will commence on March 11, 2018, with the Quiksilver and Roxy Pro Gold Coast at Snapper Rocks in Australia.
For more information, check out WorldSurfLeague.com.
WSL PRELIMINARILY PERMITTED EVENTS FOR HAWAII 2018/2019
HIC PRO – Sunset Beach – Oct. 27 – Nov. 9, 2018
HAWAIIAN PRO – Haleiwa – Nov. 12-24, 2018
VANS WORLD CUP OF SURFING – Sunset – Nov. 25 – Dec. 6, 2018
BILLABONG PIPE MASTERS – Ehukai – Dec. 8-20, 2018
SUNSET OPEN – Sunset Beach – Jan. 18-28, 2019
VOLCOM PIPE PRO – Ehukai – Jan 29 – Feb. 10, 2019