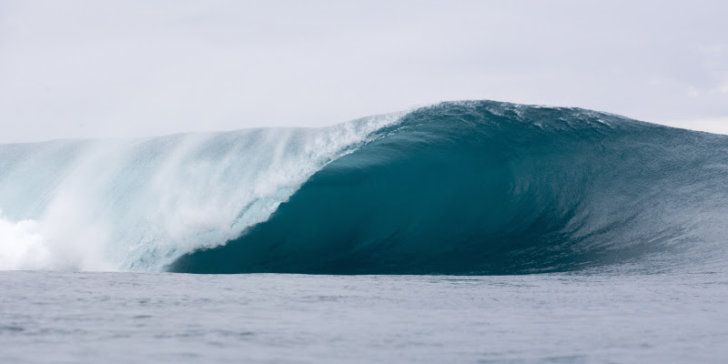 LOS ANGELES, California/USA (

Sunday, February 4, 2018

) –  The World Surf League (WSL) continues to work with the Honolulu city authorities to try and ensure the iconic North Shore Championship Tour events remain on the schedule throughout the 2019 calendar.
In support of broader positive changes the WSL is instituting to the sport, the organization is requesting an accommodation for our January and December events.
The permit requests would require an equal amount of days and the same dates to those originally applied for, meeting permit deadlines, and that the WSL has operated in for decades, simply changing minor details on the filing form.
However, the City of Honolulu has yet to confirm the request, prompting the WSL to reluctantly begin exploring alternative solutions. This was first raised almost a year ago, WSL has
been in regular contact with all the relevant Hawaiian authorities since then, taking their advice at every turn, so are surprised and concerned at this uncertainty. WSL most recently asked to discuss a mutually beneficial solution with the decision makers a week ago, and are still hopeful of gaining an appointment to find an amicable solution.
"Hawaii is such important part of surf culture and the history of this sport, we love coming here," Sophie Goldschmidt, WSL CEO, said. "Having canvassed widely, we firmly believe the broader changes we're implementing are for the benefit of all including Hawaii. We're hopeful that Hawaii CT events remain on the schedule, the permit is granted, and it continues to host the world's best surfing. Top tier pro surfing brings an enormous benefit to Hawaii's surfers, as well as the State both economically, in terms of employment, exposure to tourism and much more. We really hope this can continue."
"Hawaii and surfing are synonymous with one another so it's important to support and bolster both the culture and the sport of surfing in Hawaii," Kelly Slater, 11x WSL Champion, said. "A big part of that long tradition is pro surfing's premier events being held on the North Shore. I'm hoping we don't find ourselves in a situation where miscommunication or semantics around the permitting process drastically impacts the long history and tradition of Hawaii playing a crucial role in determining our champions. The changes happening are important for the tour and will have zero negative impact on the local community. It's really nothing more than a trade of days and names of events at Pipeline so I hope the process can be seen as that clear and easy."
"As a surfer from Hawaii, it would be really upsetting if the City doesn't support professional surfing, however, I am confident this will be resolved soon," Billy Kemper, BWT and QS competitor, said. "It is an entirely logical request, it's the same amount of time in terms of permits and the same dates, so it shouldn't be an issue. In fact, being able to start and finish the season, first with the Pipe Masters and then with the Triple Crown, seems like it would be a great thing for Hawaii and gives more Hawaiian surfers a chance to compete."
"Having these events, with the world's best surfers, is so important for surfers from Hawaii, culturally, for the community and economically," Sunny Garcia, 2000 WSL Champion and six-time Triple Crown of Surfing winner, said. "It keeps Hawaii on the map as the Surfing Mecca and is much loved and respected by the athletes. The community loves these events, and all Hawaiian surfers want the advantage of performing in their own backyard, in front of their home crowd."
Former State Senator, World Champion and Founder of the Triple Crown events Fred Hemmings reiterated, "Surfing is Hawaii's gift to the world and is at the very essence of the marketing of Hawaii in the visitor industry. Hawaii's Triple Crown of Surfing are marquee events on the WSL Pro Tour. I am urging the state of Hawaii and Honolulu county leaders to provide the assistance necessary to keep the now close to 50- year history of world-class Triple Crown events home in Hawaii."