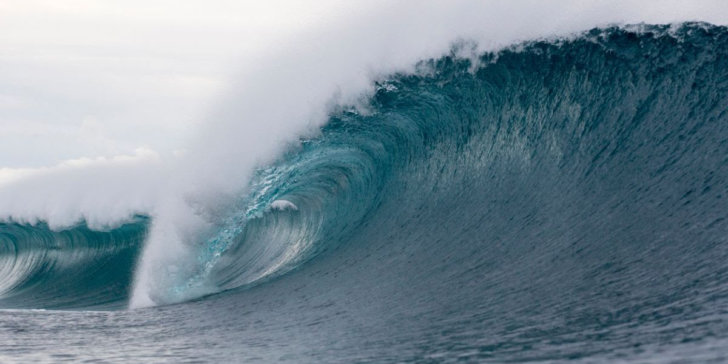 Pipeline will remain one of several hallowed venues testing the world's best surfers for years to come.
CREDIT: © WSL / Keoki
HALEIWA, Hawaii (Saturday, December 29, 2018) – On the heels of six successful professional surfing events in Hawaii over the past eight weeks, the World Surf League is pleased to announce that the City & County of Honolulu has approved three years of permit applications, ensuring that the following WSL events will have the opportunity to run during their traditional holding periods and at their usual locations in 2019, 2020 and 2021:
Sunset Open, Sunset Beach, January 18 – 28
Volcom Pipe Pro, Banzai Pipeline, January 29 – February 10
HIC Sunset Pro, Sunset Beach, October 28 – November 10
The Vans Triple Crown of Surfing Series:
Hawaiian Pro, Haleiwa Ali'i Beach, November 13-24
Vans World Cup, Sunset Beach, November 25-December 7
Billabong Pipe Masters, Banzai Pipeline, December 8-20
"Hawaii is an integral part of surfing and a hugely important community for the WSL," Sophie Goldschmidt, WSL CEO said. "The permit approval is a great step to not only ensuring the world's best surfers continue to be tested in Hawaii's hallowed waves in the coming years, but that these events provide infrastructure and developmental support for up-and-coming surfers from the region."
Milestones to look forward to in the upcoming permitted years include:
The 50th annual Billabong Pipe Masters in 2020.
The 45th annual Vans World Cup in 2019.
The 35th annual Hawaiian Pro in 2019.
Over the past two months in Hawaii, the WSL crowned the 2019 World Champions – Gabriel Medina (BRA) and Stephanie Gilmore (AUS), as well as seven individual event champions:
Gabriel Medina (BRA) – Billabong Pipe Masters
Carissa Moore (HAW) – Beachwaver Maui Pro
Billy Kemper (HAW) – Pe'ahi Big Wave Challenge (men)
Keala Kennelly (HAW) – Pe'ahi Big Wave Challenge (women)
Ezekiel Lau (HAW) – Vans World Cup
Joel Parkinson (AUS) – Hawaiian Pro
Kiron Jabour (HAW) – HIC Pro presented by Vans
Two more WSL events will be held before the 2018/19 Hawaiian winter surf season draws to a close: the Sunset Open QS1,000 (January 18-28) and the Volcom Pipe Pro (January 29-February 10), which will see the return to competition of former two-time WSL Champion John John Florence (HAW).
The world's best surfers will return to competition for the 2019 WSL Championship Tour, commencing in Australia this April.
For more information, check out WorldSurfLeague.com
About the WSL The World Surf League (WSL) is dedicated to celebrating the world's best surfing on the world's best waves through a variety of best-in-class audience platforms. The organization, headquartered in Santa Monica, is a global sport with regional offices in Australasia, Africa, North America, South America, Hawaii, Japan and Europe.

The WSL has been championing the world's best surfing since 1976, annually running more than 180 global events across the Men's and Women's Championship Tours, the Big Wave Tour, Qualifying Series, Junior and Longboard Championships, as well as the WSL Big Wave Awards. The League possesses a deep appreciation for the sport's rich heritage while promoting progression, innovation and performance at the highest levels, and in doing so crowns the undisputed Men's and Women's World Champions across all tours.

Showcasing the world's best surfing on its digital platform at WorldSurfLeague.com, the WSL has a passionate global fan base with millions tuning in to see world-class athletes like Kelly Slater, Stephanie Gilmore, Tyler Wright, John Florence, Lakey Peterson, Paige Alms, Kai Lenny, Taylor Jensen, Honolua Blomfield, Carissa Moore, Gabriel Medina, Courtney Conlogue and more battle on the most dynamic field of play of any global sport.

For more information, please visit WorldSurfLeague.com