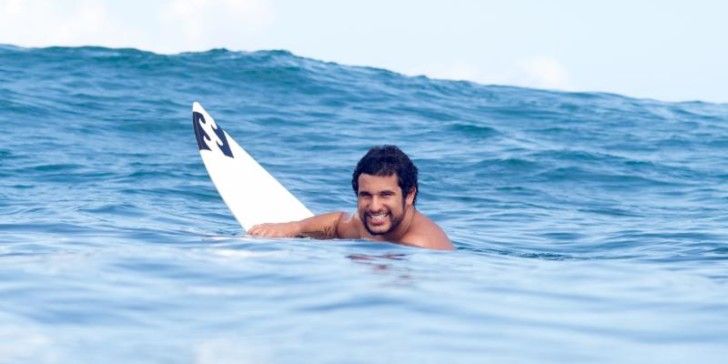 ….has been announced as the newest addition to Billabong's International Surf Team. Photo: Billabong/Duncan.
BILLABONG HQ – IRVINE, CALIFORNIA, USA – (January 5, 2016) – Billabong is proud to announce the signing of Brazilian rookie sensation Italo Ferreira to its international surf team. Ferreira, 21, recently completed his first season on the World Surf League's Championship Tour, making a huge impact to emerge as the seventh-rated surfer on the planet and easily locking down the WSL's Rookie of the Year Award.
 Italo hails from Baia Formosa, Rio Grande do Norte, Brazil and began surfing at age eight with his cousins. His career highlights include being the Under 21 Brazilian Pro Junior Champion and ASP South American Pro Junior Champion in 2012. He was also crowned the 2014 Brazilian Pro Champion, and finished runner up in the 2014 WSL World Pro Junior.
Brazil's Italo Ferreira is riding high in 2016 as a key member of the Billabong International team. Photo: Billabong/Duncan.
In his maiden year on the World Tour in 2015, Ferreira adapted with ease to surfing against the world's best, posting two quarterfinal appearances, a semifinal at the Fiji Pro and a second place result in Portugal where he gained global acclaim for one of the best aerial maneuvers of the year during a spectacular final heat.
By year's end, the goofy-foot's final ranking was No. 7 in the world, one of the best rookie opening statements in the history of pro surfing.
"Italo has quickly established himself as a force on the World Tour," says Billabong Global Team Manager Chris Heffner. "To watch him go from a rookie to Top 10 in his first year on tour was incredible, and we believe he has just scratched the surface. We couldn't be more happy to have him flying the flag for Billabong as he continues his ascent in the world of surfing."
Italo's surfing, whether in a jersey or not, is as high-performance as it gets and has made him a powerful addition to the "Brazilian Storm" of savvy competitors who have charged up the WSL ranks with exceptional aerial and tube riding skills. Having made his mark as a first-year standout, Ferreira now has his sights set on his ultimate career goal of becoming the WSL World Champion.
"I'm feeling very happy to be joining the team for Billabong, which for me always is the top surf brand and has the best surf teams and products in the world," Ferreira said. "It'll be nice to live and learn from everyone on the team and brand."