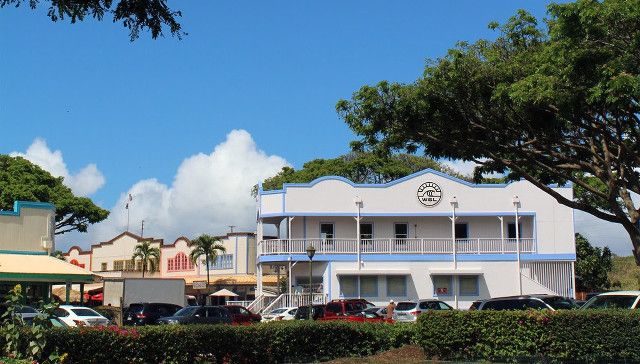 The NS Market Place get's another upgrade!
New WSL Hawaii Headquarters @ WSL / Rolland
Surf News Network: October, 2016 – For the first time in 40 years, professional surfing will have an official regional headquarters in Hawaii. The World Surf League announces they will be opening the doors on a new office in advance of the Vans Triple Crown of Surfing (November 12 – December 20) and Maui Women's Pro (November 23 – December 5), the culmination of the 2016 WSL Samsung Galaxy Championship Tour.
The WSL's Hawaiian Headquarters is at the North Shore Marketplace, an iconic location that marks the entryway to one of the greatest surfing epicenters in the world – the North Shore of Oahu.
The 1,900 square ft. headquarters is located next door to the Cholo's and Coffee Gallery building, above Sterman Realty. It will soon be a year-round hub where WSL Hawaii members can visit for help and information, as well as take part in a variety of engaging events for friends and family that celebrate the sport of surfing.
The Hawaii Headquarters will also be home to WSL Hawaii's new youth-centered 501(c)(3) non-profit, the Hawaii Youth Surfing Development Organization, that will drive career readiness and competitive opportunities through their Junior Development program.
"WSL Hawaii provides far more than world-class surfing competition," said Jodi Wilmott, General Manager of WSL Hawaii/Tahiti Nui. "Through local job creation, economic stimulus, youth career training, and global media distribution, we are a staple of our community year-round. Our WSL Hawaii headquarters will be the heartbeat behind those efforts. Hawaiian surfers and professional surfing have been delivering visibility and economic value to Hawaii for 40 years, so we are thrilled to finally have a location for our members and community."
In addition to becoming WSL Hawaii's new home, the North Shore Marketplace will also host Sustainable Coastlines Hawaii's Education Station on the main lawn for five weeks starting November 12 during the 2016 Vans Triple Crown of Surfing. Visitors and kama'aina are encouraged to visit the 20-foot mobile Education Station and enjoy free movies, games, talk stories, sustainable products, and more.
The new office will facilitate WSL Hawaii's ongoing regional commitments to kids, culture, and community. These priorities guide WSL Hawaii's year-round operations, and are the foundation for a renewed sense of pride and support for surfing and its special place in Hawaiian history and culture.
The WSL Hawaii team looks forward to working with their new neighbors and long-time local partners as they continue to create opportunities and build communities, in and out of the water.