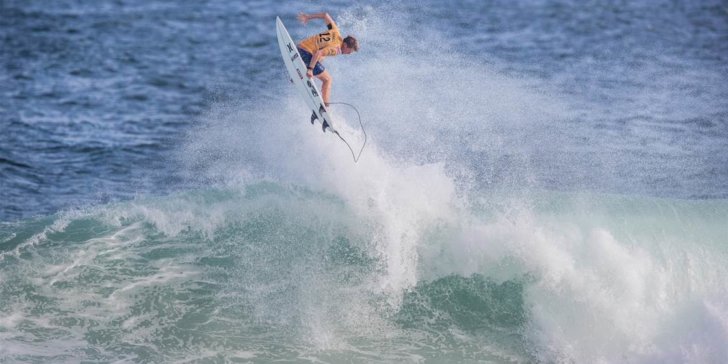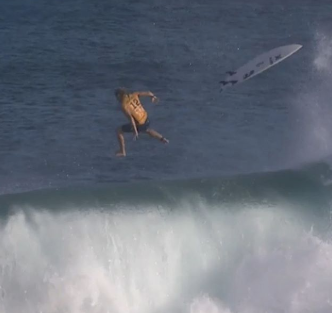 Just plain bad luck…the moment his ACL got reinjured.
Icon John John Florence is one of the top medal hopes for Team USA when surfing makes its Olympic debut next summer in Tokyo. Now he is out not just for J Bay but for the remainder of the WCT year and possibly the Olympic Games Tokyo 2020.
Florence, our 2016 and 2017 Champ, who sits on top the 2019 season standings, announced on Instagram that he was pulling out of the next competition and is done for the year after rupturing his ACL. He originally had a 3/4 Tear from a free surf about a year ago but never opted for surgery…now it looks like he has too in order to compete at his level.
Florence's prospects for making the Tokyo Games, where the sport will make its Olympic debut, will take a huge hit…missing the final six events of the Championship Tour season.
Twenty men will take part in the Olympics, with a maximum of two per country, and the first 10 will qualify based on the 2019 Men's Championship Tour standings. With a little more than half the season remaining, four other Team USA-eligible surfers rank in the top 12 — Kolohe Andino (2), Kelly Slater (7), Conner Coffin (11) and Seth Moniz (12). Florence's best hope would be if his current lead of 32,160 is enough to remain the second-ranked American come December which is highly improbable.
Should two of them not qualify based on the 2019 WSL season, Florence could still have a shot of qualifying via the 2020 ISA World Surfing Games.
"This has been a really fun year in competition and outside of the jersey. Unfortunately, in Brazil I ruptured my ACL," Florence wrote. "I'll be pulling out of J-Bay and likely the rest of the (Championship Tour) season. I'm opting for surgery so I can be 100% next year. I'm excited for this new adventure and everything I will learn along the way. Thanks for all of the support!"
Florence, 26, has been a fixture in elite surfing circles for years, having made his debut on the Men's Championship Tour in 2008 when he was just 15 years old. By 2012 he was fourth in the season standings, and four years later he won the first of his two world titles.
The North Shore native prodigy fell short in his quest for a three-peat in 2018 due to another ACL injury that kept him out of the final six tournaments, and he ultimately finished 35th on the season.
However, he was back and as strong as ever in 2019, with two wins and a 3rd in the first four competitions. Then the accident… at last month's Oi Rio Pro in the quarterfinals.
The WCT season continues at the Corona Open J-Bay, starting next week in South Africa.