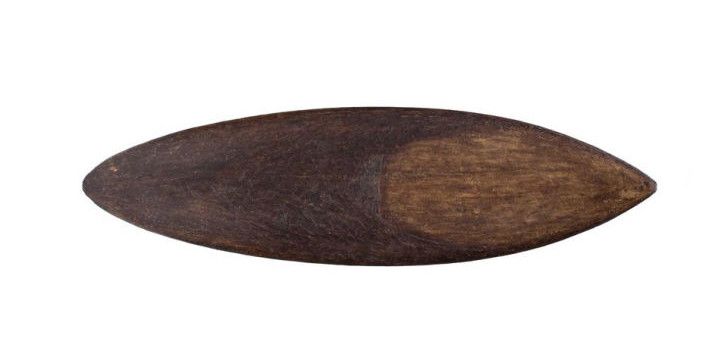 Jose Cuervo and Gary Linden team up for first agave board
 Surf News Network, 13 June, 2015 – Oceanside, California – Born out of passion, adventure and the never-ending commitment to positive social impact, today Jose Cuervo Traditional unveils the world's first sustainable, 100% Agave surfboard in partnership with Gary Linden—iconic surfboard shaper with nearly 50 years of experience in creating the best boards in the world.
His mission 25 years in the making, this 100% organic surfboard is Linden's dream actualized. Having leveraged agave as a key material in past shaping efforts, Linden was familiar with the product and its unique qualities. But it wasn't until he took a trip to Jose Cuervo's La Rojena distillery in Tequila, Mexico, that Linden discovered all the materials needed to create a board entirely made from nature.
"Jose Cuervo has been instrumental in making my dream a reality," says Linden. "Without their resources and years of experience working and studying the uses of the agave plant, this project would still remain unfinished."
Comprised from all natural, 100% pure agave, the surfboard raises the bar for sustainable surf design – awarded Best Use of Traditional Material at the recent 2015 Boardroom Surfboard Show.
An innovative solution to typical surfboard materialization, which relies on toxic resins and fiberglass, this new composition fuels a safer future for shapers and most importantly for the planet. Each step of the shaping process has been carefully considered to ensure the best end result across all key goals of this unprecedented project: design, sustainability and functionality.
For Jose Cuervo Traditional, the 100% Agave board creatively celebrates their spirit and culture, paying homage to the land, to a community in which they are deeply rooted, and to Jose Cuervo's Premium 100% Agave Traditional Tequila.
"We were excited to work with Gary to create an entirely new shaping process, leveraging a material that we have been working with and researching for years," says Jose Cuervo. "We are thrilled to demonstrate agave's versatility as a sustainable resource in Traditional in the surfboard and beyond."
The 100% Agave board leads the charge for the future of design, showcasing form and function at its finest. By challenging themselves to champion impactful solutions, Jose Cuervo credits the project's success as a token of appreciation for the believers and builders living for today and toasting to tomorrow.