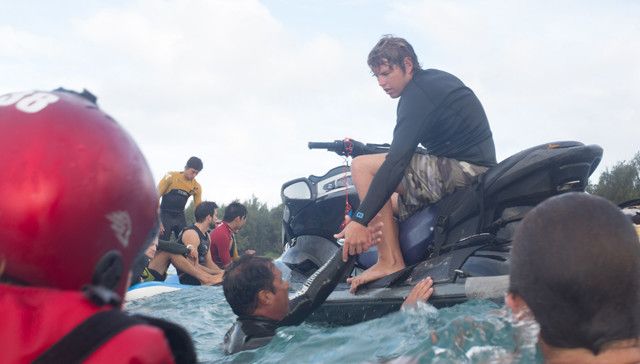 Article courtesy of GrindTV.com | PC: Matt Catalano
Meet the crews making big wave surfing safer
On March 16, it will be five years since Maui big-wave charger Sion Milosky drowned at Mavericks, just north of the town of Half Moon Bay in California. Milosky had already picked off his share of 50-foot bombs when he was taken down by an impossibly huge section and never came up again.
Those closest searched for Milosky, but he wasn't found until noted California big-wave rider Nathan Fletcher pulled his body from the water in the nearby harbor. Milosky's surfing and life have been celebrated throughout the surf world, and his death has been the crux of bettering safety in big waves.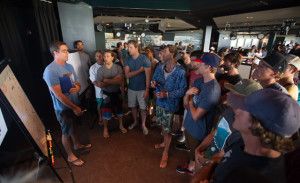 PC: Matt Catalano
Understanding the risks, and with the dedication of Milosky's wife, Suzi, the Big Wave Risk Assessment Group was formed.
"A lot of us at the time were just charging and weren't super conscious of safety. It took a close friend dying for us to say, 'We have to learn this and we have to educate our friends,'" said world-class big-wave hunter Kohl Christensen — an invitee to the Quiksilver In Memory of Eddie Aikau contest and a recent competitor in the Titans of Mavericks event, in a phone interview.
He began working with North Shore charger Danilo Couto, longtime lifeguard Brian Keaulana and registered nurse and CPR teacher Pamela Foster, an executive director at the nonprofit Heart Start Hawaii Foundation, to teach heavy-water safety.
Back in the '80s, North Shore surfers formed the Hawaiian Water Patrol, revolutionizing water rescue with personal watercraft. More recently, K38 Water Safety formed in Northern California. Not only do they patrol Mavericks, but they teach lifeguards, military and law-enforcement techniques for water rescue in Northern California.