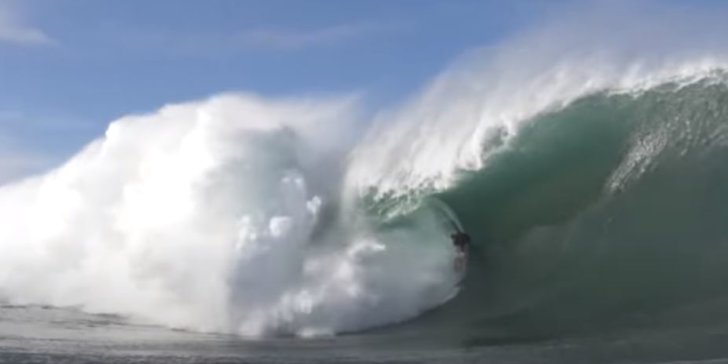 VID AT BOTTOM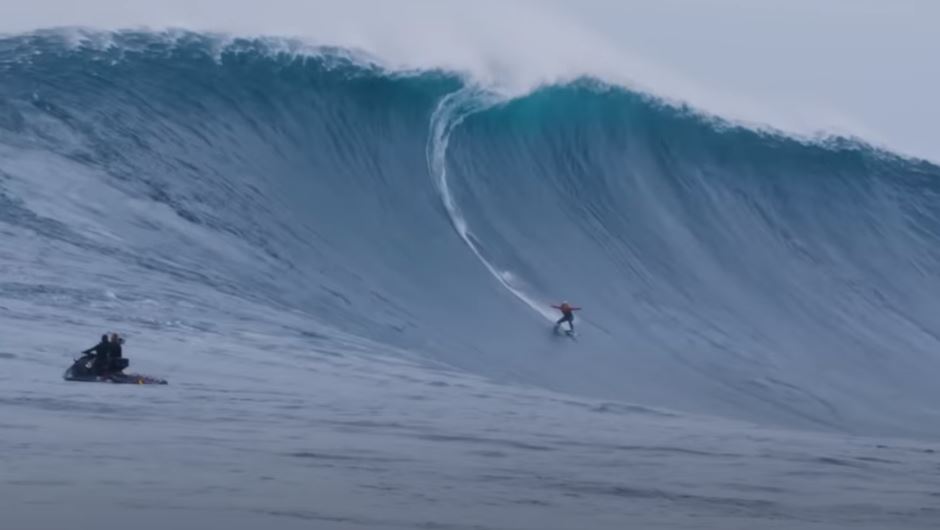 Justine Dupont (above frame grab) was recognized with premier accolades at the debut New Big Wave Challenge awards in Nazaré, Portugal.
The renowned French wave rider bagged the titles for Biggest Wave, Ride of the Year, and Top Female Surfer.
Her triumphant wave at the Cortes Bank, an isolated seamount 100 miles from the Californian coast, was captured last January for the HBO Documentary Series "100 Foot Wave."
Experts estimated the wave's face to be around 75 feet, making it a potential contender for the Guinness World Record.
"It's nice to once again experience a beautiful evening dedicated to big wave surfing. I hope the event will last and continue to grow. Many thanks to Bill Sharp for starting it again," shared Dupont.
Hawaii's own Nathan Florence also had a standout performance, securing two Oscar-like awards for Ride of the Year and Top Male Surfer.
The wave Florence (front page frame grab) mastered at Mullaghmore Head, Ireland, was voted as the season's finest for 2022/2023 by a group of 200 surf connoisseurs through a confidential vote.
There was a tie in the men's Biggest Wave category: Nic Von Rupp's wave at Nazaré was judged on par with the one Shaun Walsh conquered at Jaws, Maui.
The Paddle Accolades were awarded to Chacha Ibarra at Punta de Lobos in Chile and Laura Enever, who surfed a monumental wave on Oahu's North Shore last January, potentially setting another Guinness World Record.
Young talent Ned Hart from Dunsmore, Western Australia, was acknowledged as the Emerging Star for his outstanding performance at Shipstern Bluff, Tasmania when he was merely 16.
Shipsterns also gave Danny Griffiths the title of Wipeout of the Year.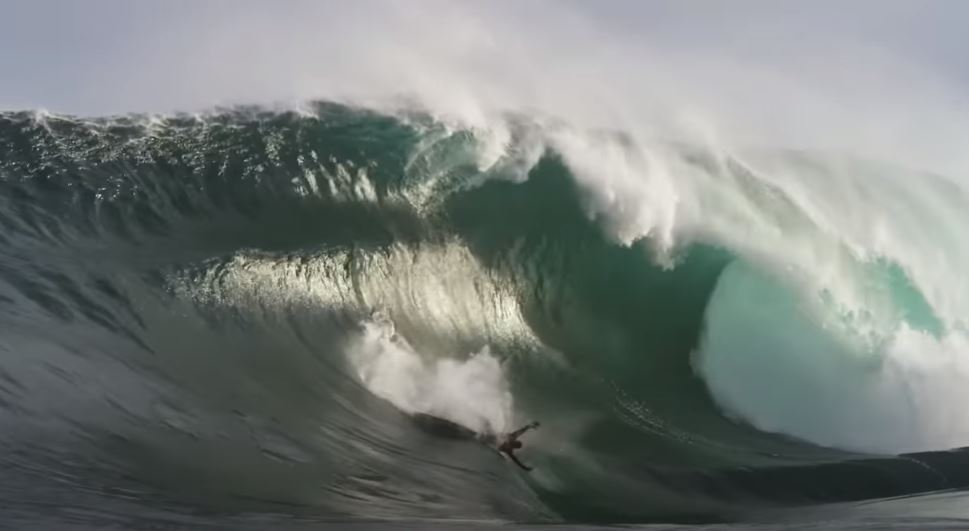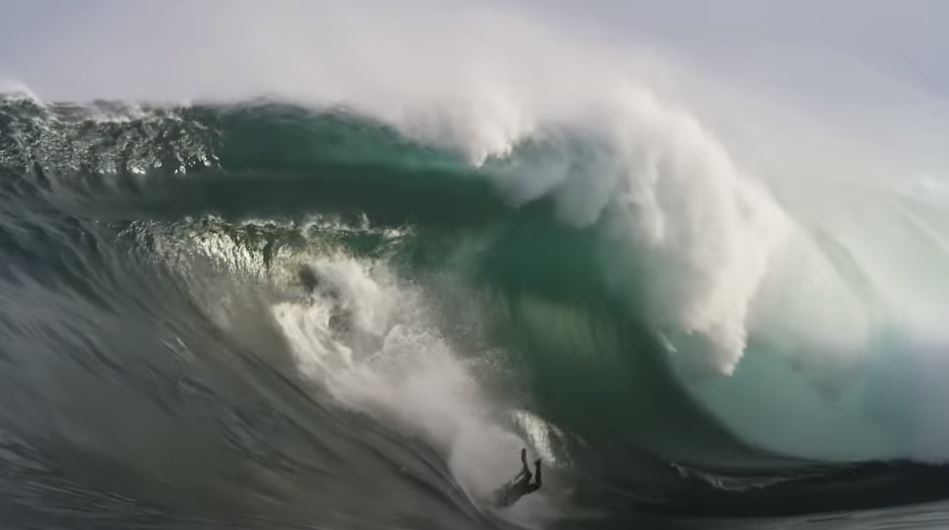 This New Big Wave Challenge event was special as, after a gap of three years, it once again offered a stage for the best in big wave surfing to shine.
The event's visionary, Bill Sharp, expressed his elation.
"Big wave surfing once again has a platform where the surfers, the photographers, and the enthusiasts can unite to celebrate the pinnacle of the sport," the founder Bill Sharp articulated.
"The overwhelming support and success of this inaugural event has left me overjoyed. We're witnessing the dawn of something monumental."
"With the inaugural awards concluded, our sights are set on the upcoming 2023/2024 season, with predictions pointing towards an exceptional El Niño-induced winter."
The New Big Wave Challenge | Winners
Surfer of the Year
Men: Nathan Florence (Hawaii)
Women: Justine Dupont (France)
Ride of the Year
Men: Nathan Florence at Mullaghmore Head, Ireland (video by João Tudella)
Women: Justine Dupont at Cortes Bank (video by Johnny Decesare and Tucker Wooding)
Paddle
Men: Chacha Ibarra at Punta Lobos, Chile (video by Oscar Fredes Rodrigues and Rodrigo Farias)
Women: Laura Enever at Outer Reef Oahu (video by Ian Grose, photo by Daniel Russo)
Biggest Wave
Men: Nic Von Rupp at Nazaré (video by Tim Bonython) and Shaun Walsh at Jaws (video by Carlo Carbajal and photo by Fred Pompermayer)
Women: Justine Dupont at Cortes Bank (video by Johnny Decesare and photo by Frank Quirarte)
Wipeout of the Year
Danny Griffiths at Shipstern Bluff (video by Talon Clemow)
Young Gun
Ned Hart (Australia)
Videographer of the Year
Tim Bonython (Australia)
Contributions to the Sport
Gary Linden (Big Wave Tour founder)
Walter Chicharro (Nazaré Mayor)
Footage: @@bigwavechallenge
Subscribe to SurferToday on YouTube
🔔 http://bit.ly/2TSO2be