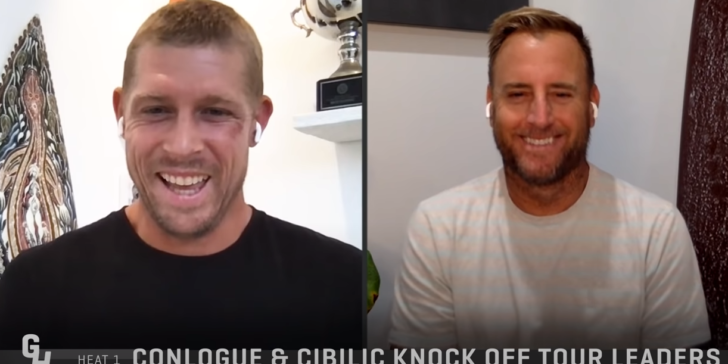 This Heated Up Friday 9th: three-time WSL World Champion Mick Fanning is the event wildcard at the [Rip Curl Narrabeen Classic presented by Corona.
Will Mick make a splash and upset a contender, or can someone in the field take him down?
Hear the prediction straight from the champ himself.
**HEAT 1:** For the two surfers that took out the tour leaders, who will go further in the competition, Courtney Conlogue or Morgan Cibilic?
**HEAT 2:** As the Event Wildcard, who or what will be Mick Fanning's biggest hurdle at the Rip Curl Narrabeen Classic?
**HEAT 3:** The Jack and Julian rivalry is brewing, who will come out on top at the end of the Australian leg?
**GOING DEEP:** What were the biggest factors in JJF's loss to Morgan, and Tyler's loss to Courtney?