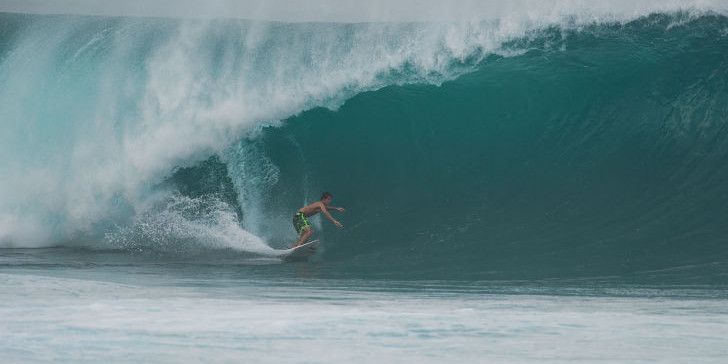 Last webisode installment captures drama at Sunset Beach
Surf News Network
In Qualifying, Red Bull have been documenting Evan Geiselman, Zeke Lau, Damien Hobgood, Nathan Hedge and Pat Gudauskas going through the peaks and valleys of life on the QS. In the final episode, Red Bull add Dusty Payne to the mix.
The Vans World Cup is their last chance to make a statement in 2014, and their last chance at earning a promotion to the dream tour. It's a critical time in each and every one of their careers, and it's all unfolding in paradise. And in this episode, Red Bull chart their paths of preparation for the most weighted event of the year.