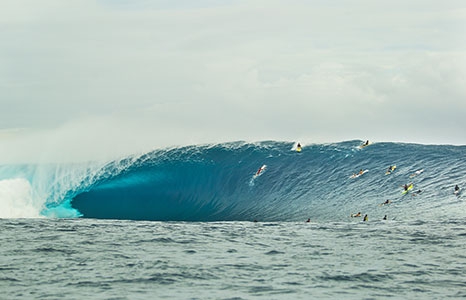 A DO NOT MISS AT THE 12th ANNUAL HONOLULU SURF FILM FESTIVAL!
IF YOU MISSED THE SOLD OUT KICK OFF…DONT MISS ANY LONGER…
THE MONTH-LONG FESTIVAL IN HAWAII IS THE WORLD'S BIGGEST IN IT'S GENRE'
COME JOIN THE TRIBE AND SHARE IN SURF CULTURE
About the Film:
Part of Honolulu Surf Film Festival 2019.
Directed by Brent Storm. 2018. USA. 64 min.
Follow one photographer's journey to capture the wave of a lifetime. During his pursuit, three epic swells hit the South Pacific shorelines—a recipe for conditions only madmen could dream of. Starring Brian Bielmann, Kalani Chapman, Kohl Christensen, Nathan Fletcher, Mark Healey, Bruce Irons, Dave Wassel and more.