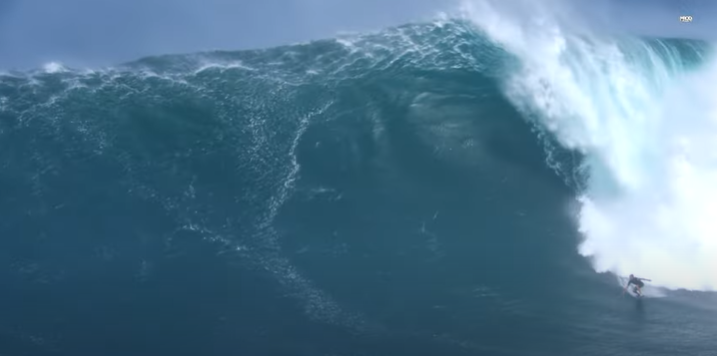 Eight minutes of non-stop action from one of the greatest XXL sessions at Jaws!
The waves were massive in the 25ft Hawaiian range with bigger sets.
The Pe'ahi Big Wave Challenge started in the morning with the women up first, after the first mens heat the contest was called off due to dangerous conditions.
It was maxing out for paddle in surfing.
Kai Lenny decided it was time to ride these giants by towing in with a jet ski.
Kai surfed for hours alone with a few other big wave surfers, and he took things to a whole new level during the "Kai Lenny Show" riding these waves like they were normal waves at a beach break.
Wave after wave Kai kept pushing his limits and he knew the peak of the swell would be around 2pm so right at 2'o clock Kai was whipped into the biggest wave of the day by his driver Victor Lopez.
This particular wave won the biggest ride of the year and was measured at 73ft.
This day goes down in history as one of the best biggest swells at Jaws in recent years.
Kai Lenny and his team continue to prepare for another day like this or an even bigger day than this, only time will tell.
Subscribe to the channel like and comment on the videos or
Share the channel if you like what you see.
Filmed & Edited by MROD MAUI ©
For all content inquiries contact here: mrodmaui@gmail.com : IG https://www.instagram.com/mrod_maui/
This content is from the season of 2018/2019
All content shot in HD 1080p, Enjoy the action and Aloha Nui ! Paradise It !