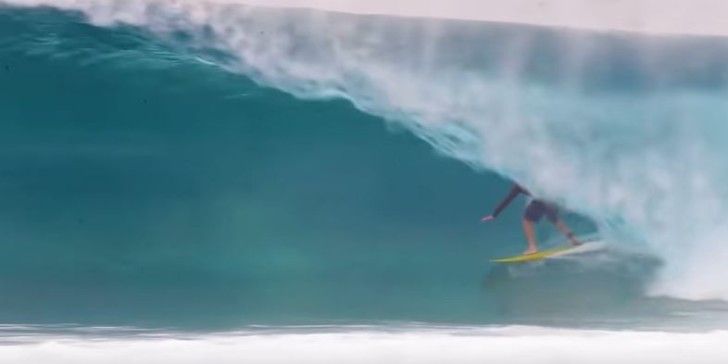 Feb 3, 2017 "Thank you so much for sharing SNN. I'm pretty stoked,After more 40 years of surfing Backdoor and OTW,this is pretty much the only clip of me ever at those spots and because of my age,I only remember a few barrels from the 70's/80's,but back then ,the photographers and filmers only filmed sponsored surfers so they knew I wasn't, so the never shot my rides,.So this barrel is my best barrel for its size as far back as the last ten years. After ten years its all a blur….Mahalos".
Uploaded on Feb 9, 2017
Chris Owens Wave of the Winter Entry 125 from Backdoor shot by S Francis Farrelly on February 3rd, 2017. Entry WOTW-125. Surfline.