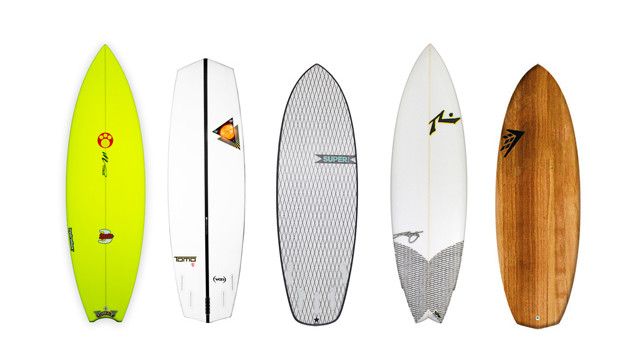 Surfboard sales estimated to be 400,000 units annually
Surf News Network, 29 June, 2016 – Market research giant Technavio launched their full report on the surfboard industry this month. After all the data crunching they now project that surfing will grow almost 10 percent globally between now and 2020 with brands like Firewire and Channel Islands leading the way.
Globally, surfboard sales are estimated to be 400,000 units per year. A lot of that growth, beyond the booming of beach activities and the perception that surfing is 'cool,' is due to emerging technologies.
"Increased usage of new technologies will give surfers the opportunity to use highly-advanced surfboards, which in turn will increase its sale during the predicted period," the company said. Those new technologies can be found in Lost's Carbon Wrap technology, Channel Islands' Flexbar Technology and Firewire's continued research and development of new materials.
Breaking down boards by categories: fish, shortboard and gun, the biggest growth was projected in Longboards.
Longboards are the traditional surfboards and occupy the maximum share in this market accounting for more than 34% of the total market share in 2015.  These boards help beginners to learn paddle techniques, wave sections, and turning basics. It also helps surfers to catch more waves.
Growing preference for these boards among beginners for their large size and stability will augment the growth of this market segment in the coming years. North America remained the largest consumer of new surf craft by taking up 34% of the total market share due to rise in disposable income and increased consumer interest.
SOURCE: