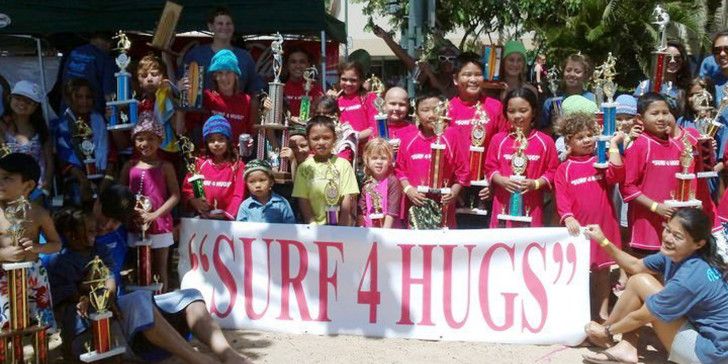 The annual event was beautiful as it's been for over a decade.
A volunteer effort to allow children with life-threatening diseases a break from the burdens of their medical concerns; our goal is to give the kids a chance to enjoy activities like surf lessons, canoe rides, jet skiing, visiting fun ocean-related venues like the aquarium… complimented by event shirts, photos, food and more!
Smiles, hugs and a child's first wave standing up… there is nothing better than seeing a child, who has been stricken by a life-threatening disease, and their family enjoying a carefree day at the beach. All worries are cast aside as the family enjoys a much needed day of good fun, friends, food, free t-shirts, commemorative photos, and maybe even a canoe ride with a favorite volunteer.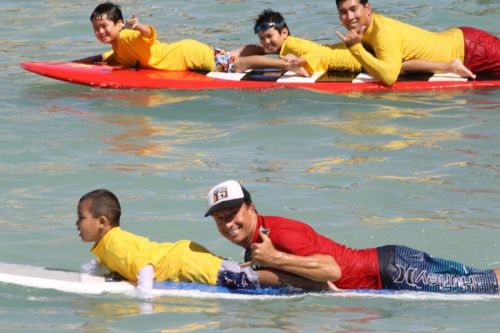 SURF 4 HUGS was started in Waikiki, Hawaii, in the summer of 2004. In an effort to teach our keiki (children) the value of giving back to those in need, my wife and I encouraged our kids to organize an event. Torrey and Leila came up with the idea of creating an event to support the children and families who are part of the HUGS organization. HUGS, which is an acronym for Help, Understanding, & Group Support, is a Hawaiian non-profit dedicated to helping children with life-threatening diseases across the Hawaiian islands.
To Help and Learn more GO  HERE