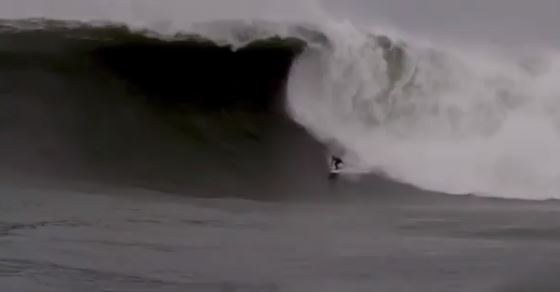 Why didn't he die?
Jamie Mitchel went from breaking World Records as a 10X World Champ Paddleboarder to World Class Paddle in Surfer…he knows how to survive vicious wipeouts, too….to put it mildly.
The one at Pe'ahi was ludicrous as well…
#Repost @alejandro_berger ・・・ One of the heaviest situations I ever filmed. @jamie_mitcho dealing with a monster Mavericks wave. Not towing in, he paddle. And Yes, he survived and kept charging that day. Great effort Mate! 👊 🎥: @reddigitalcinema Redepic
"This photo is not how I envisioned my day going. I was 100 percent ready and really thought today was going to be special for me. But Mother Nature had other ideas. I will say it was my worst wipeout ever, hands down, today. I hit so hard when I fell I'm not sure if I blacked out or not but I remember getting sucked over, then was instantly on the bottom and pinned to the rocks on my back. There was so much intensity down there I don't even know how to explain it, but thank God it finally let me up and I hit the surface with a second to spare before the next one mowed me down.
I was seeing stars and not really with it after that. I tried to go back out and get back into the heat but was really just a passenger as you saw when I fell on my second wave which I should have made. But I couldn't see straight and my balance was off. So not the day I wanted, but shit happens." JM
Follow HERE