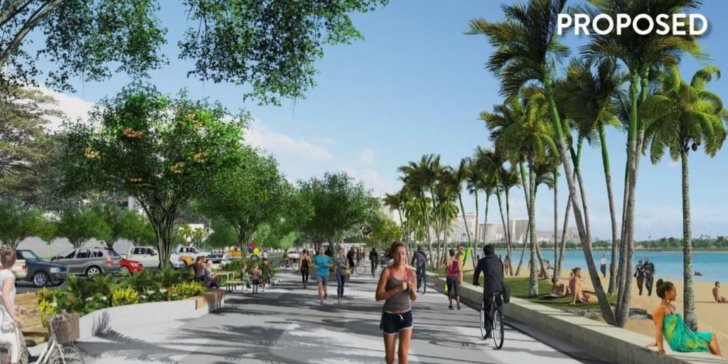 Community groups, including surfers, swimmers, divers… want answers and are hoping to get some today.
Monday's meeting will be held from 5:30 p.m. to 7 p.m. at the McCoy Pavilion.
1000's want clarification on Mayor Caldwell's city's master plan to change and improve the uber-popular 85-year-old park and are holding a public meeting at McCoy Pavilion…
Last year the city revealed its 904-page master plan and vision for Ala Moana Beach Park at a public meeting and it was crystal clear the crowd upset…even booed at times.  
One of the biggest concerns is parking.
According to the master plan, parking would actually increase, but several of the makai parking spots would be removed to make way for a wider 'shared pathway'. 
The plan is rearranging parking near Magic Island and converting parking on the mauka side to perpendicular parking stalls.