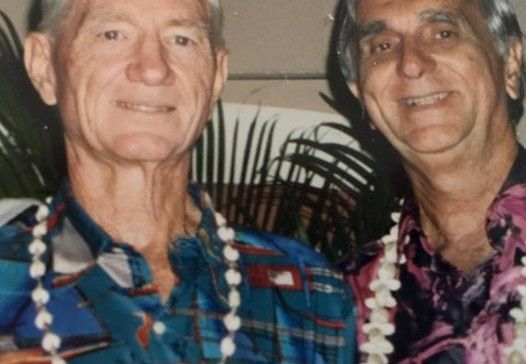 Photo: Wally and George Downing.
Wally Froiseth make it to Hawai`i as a kid in the mid-1920s and by age eight, he was riding his first board. While mastering the surf at Waikiki, he became friends with Tom Blake and others. Wally wanted to tackle bigger waves and with greater control, so he developed the first Hot Curl surfboard. It had a slimmer tail and gave it a slight V-shape. The legend was among the first to take on the challenge of big surf at Makaha. He had a big influence on other legends who where younger like George Downing who in turn influenced guys like Da Bull, Greg Noll.
"Yesterday we lost a Great man! He was a father figure, a brother, and our dad's best friend. To the rest of our family he was Uncle Wally! Always there when we needed him. A pillar to lean on, without his guidance I don't know how the Downing ohana would have turned out. We will miss him sooo very much. A Hui Ho Malama Pono…"  Downings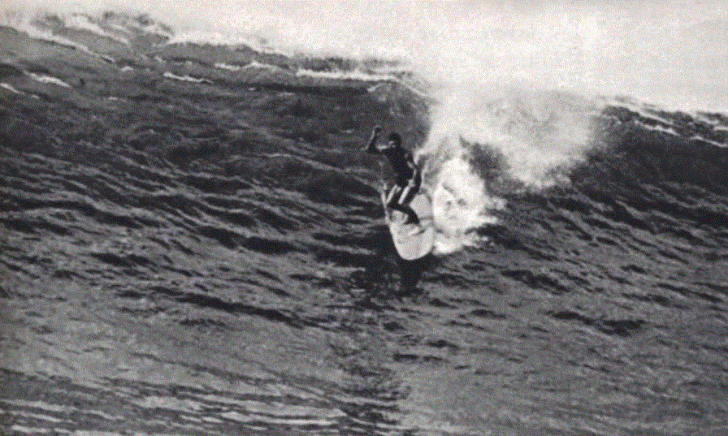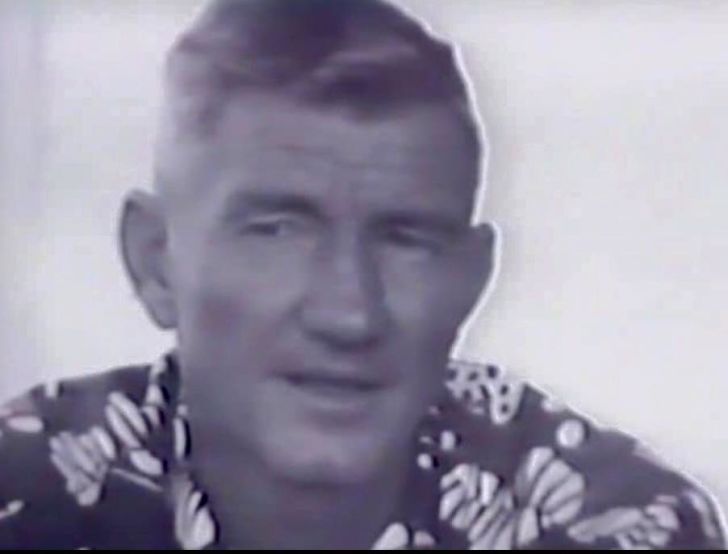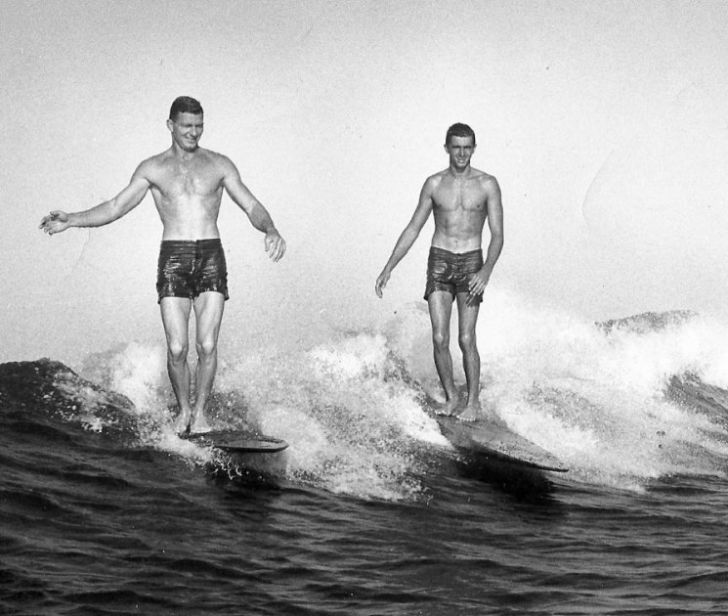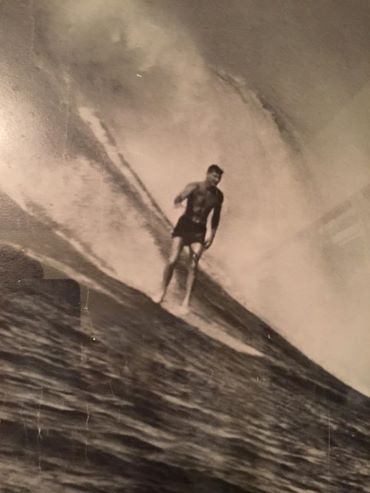 All Photo's from Teene' Froiseth retired Lifeguard Capt and Makaha resident.