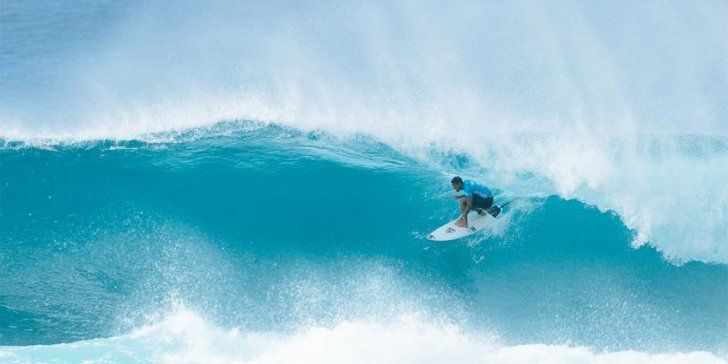 Monday update:
Event No. 2 of the Vans Triple Crown of Surfing was called off for the third consecutive lay day this morning due to a 5-7′ NNE episode creating slopey, broken rights and gusty sideshore NE winds for less than contestable conditions. Tuesday surf will be fading further but winds will be getting better. Due to the great forecast into the weekend, they can wait until day 5 of the holding period!  Contest organizers have an eagle eye on this new NW-NNW swell above which will be building 
Tuesday
 night. It's 99% likely by 8am 
Wednesday
 morning the horn will blow for heat one.
The 12-day holding period is from 
November 25 – December 6.
SNN: With a 6-10′ NNW Wednesday and moderate to fresh ENE trades we're setting up for classic opening rounds. 
 Another much larger longer period NW fills in Thursday Midday to evening with 10-15′  at the peak with moderate ENE trades Friday. This is the perfect set up for epic NIG Sunset.
"With plenty of swell on the horizon, contest organizers can be selective since the qualification implications are at an all-time high during the Vans World Cup, the final WSL Qualifying Series (QS) event of the year.
 Attached is the event heat draw, which features 26 Hawaii surfers including names like Makua Rothman, Billy Kemper, Dusty Payne, Finn McGill and Barron Mamiya".