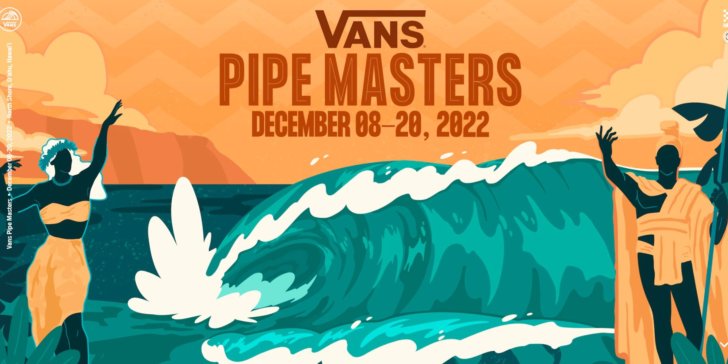 Vans Surf proudly announces the Vans Pipe Masters event will run on Oahu's North Shore December 8-20, 2022.
After waiting patiently for 8 days we finally had a good window to run some heats…this BIG NNW is -as of 1pm- now 10-15′ with heavy disorganized lineups with SE winds. Waimea Bay is 10′ 15sec as of 1pm. SNN
Vans Reimagines Pipe Masters Event
Building on more than 50 years of history, Vans reimagines the iconic Pipe Masters as a specialty invitational event fueling innovation, community, and progression by showcasing some of the most talented men and women surfers in the world.
This year's WSL-sanctioned event will showcase 60 men and women surfers selected by Vans, who will be rewarded for tube riding, aerials and turns for the first time ever at Pipeline, while preserving the historical significance that makes the wave one of the most consequential and awe-inspiring in existence.
The event kicks off three weeks prior to the Vans Triple Crown of Surfing, a celebrated digital UGC surf competition that crowns the most outstanding male and female performances across three iconic surfing venues: Haleiwa, Sunset Beach and Pipeline.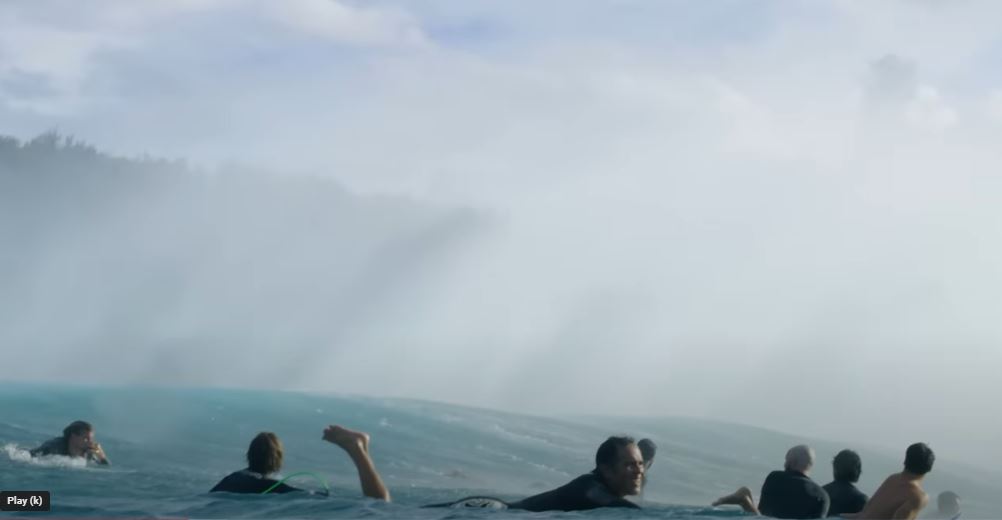 Vans Announces a New Era of The Vans Pipe Masters
SINCE 1971, THE UNDISPUTED MOST DANGEROUS AND CAREER DEFINING WAVE ON EARTH, HAWAII'S BONZAI PIPELINE, HAS BEEN THE LOCATION OF SURFING'S MOST ICONIC COMPETITION.
BEGINNING IN 2022, VANS PIPE MASTERS WILL SERVE AS THE LEAD UP EVENT FOR THE GROUNDBREAKING VANS TRIPLE CROWN OF SURFING, THE REVOLUTIONARY DIGITAL UGC SURF CONTEST.
BOASTING A CAST OF GENERATION DEFINING CHAMPIONS SUCH AS KELLY SLATER, CARISSA MOORE, JOHN JOHN FLORENCE, ANDY & BRUCE IRONS, DEREK HO & GERRY LOPEZ, THE VANS PIPE MASTERS WILL AGAIN SET THE STAGE FOR FUTURE GENERATIONS TO DEFINE COMPETITION AND SURF CULTURE.
TUNE IN TO VANS.COM/SURF
 …With Community and Progression at the Forefront on Oahu's North Shore
WSL-sanctioned specialty surf contest and community activations mark a new chapter for iconic Pipeline
Learn More at vanspipemasters.com
LOS ANGELES, Calif., USA (Monday, November 7, 2022) – Vans is proud to present the Vans Pipe Masters event, December 8-20, 2022, on the North Shore of Oahu.
The reimagined Vans Pipe Masters marks a new chapter for the iconic wave and contest. This year's specialty will showcase 60 of Vans' handpicked men and women surfers who represent the most exciting barrel riders and aerialists from around the world.
Vans is committed to uplifting the North Shore community and driving cultural progression and inclusion. 50% of Vans Pipe Masters' invitees are from Hawaii, showcasing the depth of surf talent within the region. Vans also upholds and values equity, with equal prize purses awarded to both men's and women's categories and through uplifting female surfers and their stories throughout the event.
Looking to the next 50 years, Vans Pipe Masters aims to inspire the future of surfing with an innovative contest and judging format that recognizes progression, disruption, and radical expression.
The contest is a leaderboard style event with all competitors surfing in three rounds in search of their top three highest scored rides. The top four male and top four female surfers with the highest total scores will advance to the finals for a chance to win a portion of the $420k prize purse.
2022 Vans Pipe Masters Confirmed Surfers 
Carissa Moore
Coco Ho
Moana Jones-Wong
Caitlin Simmers
Bettylou Sakura-Johnson
Tatiana Weston-Webb
Sophie Bell
John Florence
Crosby Colapinto
Billy Kemper
Koa Smith
Mason Ho
Nathan Florence
Mikey February
Tosh Tudor
Noah Beschen
Imaikalani Devault
Craig Anderson
*Full list of confirmed Vans Pipe Masters competitors coming soon.As a brand rooted in youth culture, Vans understands our responsibility to protect the environment for future generations, naturally positioning sustainability at the forefront of the Vans Pipe Masters.This year, Vans will partner with Sustainable Coastlines of Hawaii for the event's on-site waste diversion program. In addition, Vans will host a community day on the West Side of Oahu that will focus on providing sustainable education and giveback initiatives to native Hawaiian communities in partnership with Na Kama Kai, Sustainable Coastlines of Hawaii, and North Shore Community Land Trust.Highlighting a talented line up of established and up-and-coming surfers, Vans will release a content series in partnership with Stab Magazine that includes the "Women of Pipeline," exploring every generation of female surfers that are making a mark on progressing the sport, as well as short films on why Pipeline is the best air wave in the world, and a look at the history and evolution of Pipe Masters.Vans Pipe Masters kicks off three weeks prior to the Vans Triple Crown of Surfing, a celebrated digital UGC surf competition that crowns the most outstanding male and female performances across three iconic surfing venues: Haleiwa, Sunset Beach, and Pipeline.For more information about Vans Pipe Masters and how to watch this year's contest, visit vanspipemasters.com.
About Vans
Vans®, a VF Corporation (NYSE: VFC) brand, is the original action sports footwear, apparel and accessories brand. Vans® authentic collections are sold in more than 100 countries through a network of subsidiaries, distributors and international offices. Vans® has more than 2,000 retail locations globally including owned, concession and partnership doors. The Vans® brand supports the journey of creative exploration and self-discovery across action sports, music, art and design, delivering progressive platforms such as Vans Triple Crown of Surfing®, Vans Custom Culture, and Vans' cultural hub and international music venue, House of Vans.Vans, "Off The Wall" Since '66
vans.com/surf
youtube.com/vans
Instagram.com/vanssurf
twitter.com/vanssurf
About the WSL
The World Surf League (WSL) is the global home of competitive surfing, crowning the undisputed World Champions since 1976 and showcasing the world's best surfers on the world's best waves. WSL is comprised of the Tours and Competition division, which oversees and operates more than 180 global competitions each year; WSL WaveCo, home of the world's largest high-performance, human-made wave; and WSL Studios, an independent producer of unscripted and scripted projects.