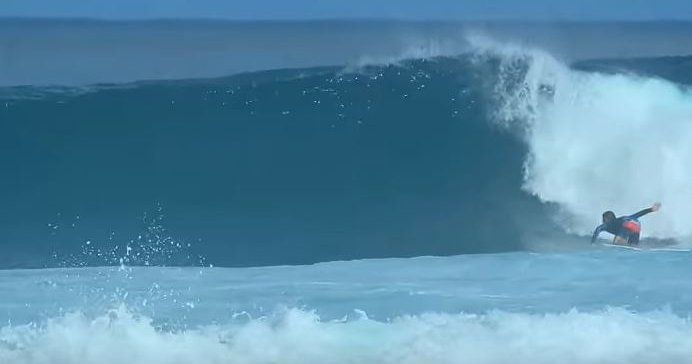 The name Laniakea means "immeasurable heaven" in Hawaiian, from "lani" for 'heaven' and "akea" for 'spacious' or 'immeasurable'.
Laniakea is the galaxy supercluster that is home to the Milky Way, the Solar System, and Earth.
Now 'supercluster' has new meaning here on earth…and right here at home in Paradise.
There were some counts of over 100 surfers out at 'Turtle Beach' (joke)…one surfer claimed on his social media that…'Surfing's Toast'…. 🙂 SNN.
A little bit of carnage here and there mixed with some super sick rides. Dans Surf Videos