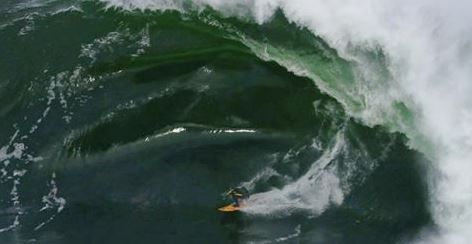 You might remember Russell Bierke as the precocious 18-year-old who won Cape Fear in 2016. The son of Hawaiian big wave surfer Kirk Bierke, Russell never had a choice, from a young age it was always charge hard or charge home, and that's just what he's done.
Oh here's some more….

Just in case you thought Russell always 'gets away'….
This Big Wave Charger Russell Bierke Nearly Drowns, Saved by Kelly Slater, Benjamin Serrano and Crew READ STORY HERE