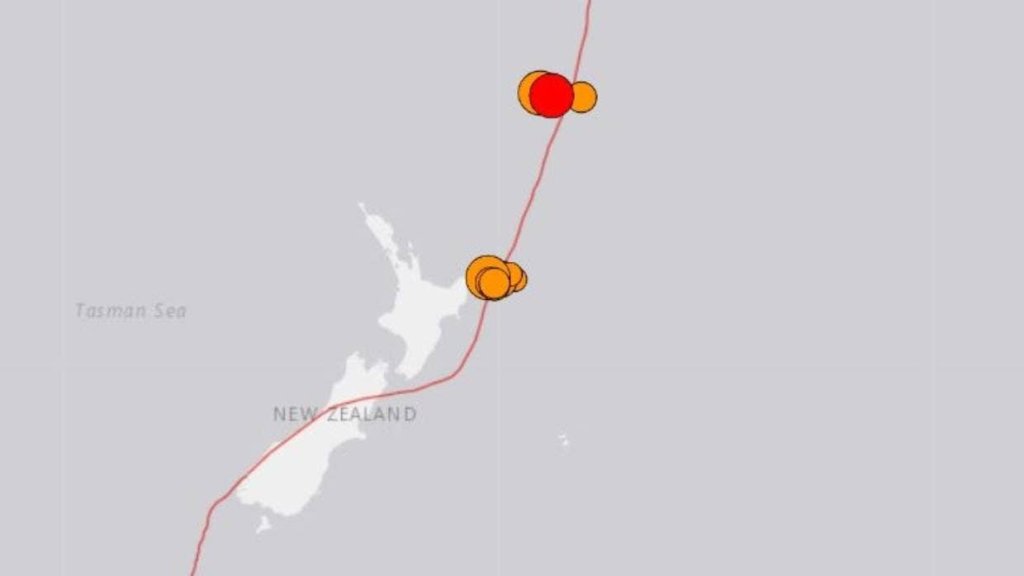 U.S. TSUNAMI WARNING CENTER HERE
EARLIER STORY TODAY:
The tsunami watch was issued by the Pacific Tsunami Warning Center for Hawaii (A warning was issued for NZ which would be strongest hit).
Our first impacts would have occurred beginning at 4:35 p.m had a Tsunami been generated.
Tsunamis can travel at roughly the pace of a passenger jet.
A T wave in Hawaii is often like a fast rising tide. How fast and how high is often the question.
The U.S. Geological Survey said the first quake was centered at a depth of 13 miles under the ocean about 108 miles northeast of the city of Gisborne.It was widely felt in New Zealand, and residents in the major cities of Auckland, Wellington and Christchurch reported being shaken awake.In 2011, a magnitude 6.3 quake hit the city of Christchurch, killing 185 people and destroying much of its downtown.