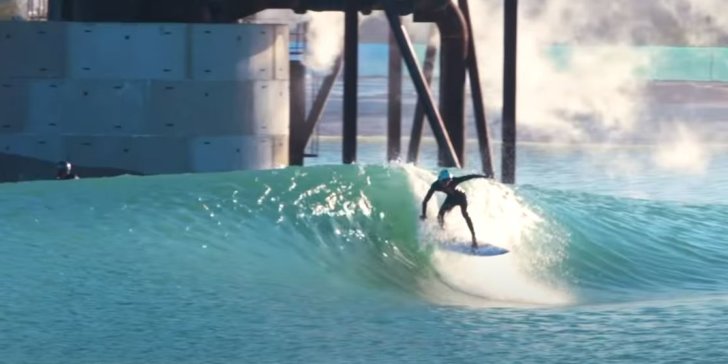 Jay Occhilupo Takes On Surf Lakes' The Island and Occy's Peak Waves

Watch Queensland junior surfing champion and son of Mark Occhilupo, Jay Occhilupo, riding the two-meter barreling waves of Surf Lakes.
The young surfer kicks off his wave pool experience in Yeppoon by taking on The Island, the most challenging wave of the Australian test facility.
Then, Jay Occhilupo paddled to Occy's Peak, the mid-sized, A-frame, reef break designed by his father for intermediate and advanced surfers.
Occy's Peak is has a maximum wave face height of two meters and allows users to ride for between 10 and 14 seconds.
Surf Lakes claim that their technology has the lowest energy cost per wave compared to other wave pool concepts.
The company estimates that each wave will cost $2.50 to produce – $0.30 in energy and another $2.20 for the water filtration system and staff wages.
Each hour at the Australian Mad Max-style wave pool will cost around $50, allowing a surfer to ride approximately ten waves.