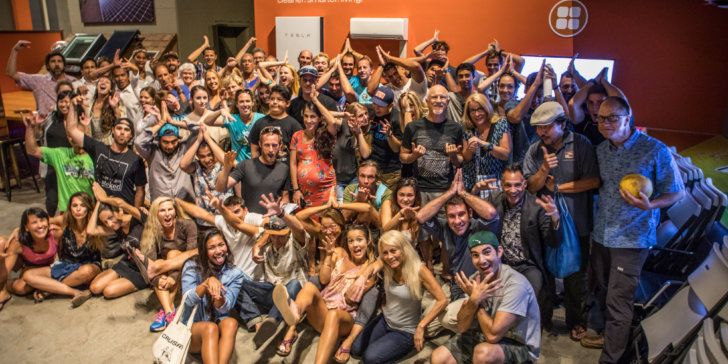 6:30-8:30 PM
210 Ward Ave, Ste 140, Honolulu, Hawaii 96814
We encourage you all to come back from your holiday with a purpose of getting involved protecting our oceans, beaches, and waves. We are beyond stoked on the involvement we have been getting at our meetings and beyond. Last month 85 advocates joined the meeting – it's inspiring to see this level of engagement and we want you to keep inviting a new friend each time to join a meeting. It matters. Your voice matters. Collectively it's making a huge difference in our efforts.
Remember it's a potluck, so it's a great opportunity to connect with new people and friends over food and drink that you are sharing. Do your best to be completely plastic free at all our events.
Bring internet ready devices for action items!
Some things on our agenda in progress for tonight's meeting:
– More action on protecting our monuments and signing the #ReefFriendly Pledge
– Updates on O'ahu Plastic Bag Bill (good news)
– Membership specials and its importance
– Recap and Photos from International Surfing Day and Mālama Honua homecoming events
– July 29th Sandy Beach Clean
– The next #Surfblitz Ocean Friendly Garden
– Updates on our In Progress Water Quality Research collaboration with UH
– Ocean Friendly Restaurant Pau Hana
– Exciting Movie Night Events
photo by Mark Sullivan
Open Action Opportunities
Protect Papahānaumokuākea and the Pacific Remote Islands Marine National Monuments: On 

April 28

 President Trump signed an executive order to review recent Marine Monument designations, which includes Papahānaumokuākea and the Pacific Remote Islands Marine National Monuments. These areas—with shark-dominated ecosystems, 4,000 year-old coral, and countless undiscovered species—were supposed to be protected in perpetuity and free from any commercial extraction. You can help by signing the online petition and learning more at our meeting 

tonight

. Read More.

I Take The Pledge: Only #ReefFriendly Sunscreens

Our Amazing partners and sponsors of the Hawai'i Chapter network, All Good, are asking us to help encourage people to take the pledge.The cornerstone of this campaign is taking the #ReefFriendly sunscreen pledge. The pledge is a simple action with important impacts as participants are asked to share their pledge with their social networks, to support policy efforts to encourage the use of #ReefFriendly sunscreens and to make the personal commitment to use #ReefFriendly sunscreens whenever possible. Read more about our partnership.
Blue Water Task Force leader, Sarah, takes samples in the lagoon and WRRC Researcher, Eduardo, runs the samples and reports the data to our Chapter Coordinator.
O'ahu Chapter Launches Water Quality Testing Research with WRRC at UH Mānoa
Surfrider O'ahu is really excited to be working with Graduate Researcher Eduardo Guimaraes in Dr. Marek Kris's lab at the Water Resources Research Center, UH Mānoa. The project is engaging multiple water quality samplers from our Blue Water Task Force team to test the possibilities of a new rapid water quality detection method that could revolutionize the effectiveness of testing programs statewide. We will be sharing the daily data on this web page as test results come in for the next month. The project test sites are at Ala Moana Bowls, Kahanamoku Beach, and the Kahanamoku Lagoon. These areas see heavy use from recreational activity, tourist visits, and outflows near the Ala Wai Canal. 
READ MORE DETAILS & WQ RESULTS HERE
Upcoming Events for you to get more involved with the Surfrider O'ahu Team
July 12th

:
Ocean Friendly Restaurant Pau Hana 
at Square Barrels – From 
5:30 to 7:30 PM
 on the second 
Wednesday
 of every month our OFR team gathers to celebrate restaurants that are making the change to be part of the single-use plastic free movement. You can read all about the program by 
following this link
 and by joining us 
in one week
 for the next pau hana.
July 29th

: 
Annual Sandy Beach Cleanup with RevoluSun
: Every July we partner with one of our most amazing sponsors, partners, and Ocean Friendly 'Ohana team members, 
RevoluSun
, to clean Sandy Beach. It's always an amazing day bodysurfing and cleaning together with special prizes and a great crew. Mark your calendar and look for more details on
 facebook this month
.
August 4 & 5
: 
Jack Johnson Summer Tour
:  Surfrider O'ahu is teaming up with Jack Johnson on his 2017 Summer Tour and 
All At Once, 
a social action network connecting nonprofits with people who want to become active in their local and world community.
 All At Once
 comes to life online at 
www.AllAtOnce.org
 and at the Jack Johnson concerts where you can get educated, get inspired, and connect face-to-face with us and other local and national non-profits. 
All At Once
 promotes sustainable local food systems and plastic free initiatives and encourages action through the 
Capture Your Commitment
 campaign. #AAOLocalFood #AAOPlasticFree I
ncredibly, the Johnson 'Ohana is matching donations for our organization up to $2500
 and thanks to 
All Good
, 
Rider Levett Bucknall
, 
Lyft
, and 
RevoluSun
 we are almost there. If you would like to contribute to the matching donation please contact our chapter coordinator at 
rbergstrom@surfrider.org
August 27th
: 
Surfblitz Ahuimanu
 – We have a Hawaiian Cultural theme with local, born and raised, Daniel Anthony from Mana Ai. Gifted by James McCay and supported through our Aloha 'Āina grant with the Honolulu Tourism Authority. Stay tuned! More details are on the way as well as a special workshop at the 
Honolulu Tool Library
 on 
August 10th
. Make sure to check out our incredible partners 
Permablitz Hawaii 
to see all the amazingness they are spreading around the island in food security and sustainable garden practices.
Mahalo to everyone who joined International Surfing Day 2017!!!
What a weekend we had celebrating International Surfing Day and the return of Hōkūle'a from the Mālama Honua World Wide Voyage. In the spirit of protecting the islands that we love and embodying a more sustainable lifestyle, Surfrider O'ahu, 100 volunteers, All Good Brand, Rider Levett Bucknall, Lyft, and South Shore GrillHawaii joined forces to clean 800 lbs of debris from the slopes of Diamond Head. Here is an album of images from the day. Mahalo to all of you who joined!