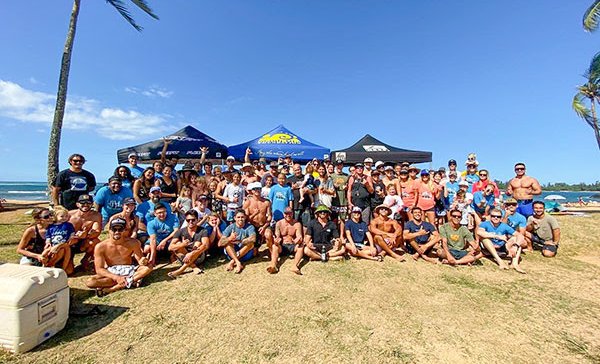 All of us at the Mauli Ola Foundation would like to wish you and yours the very Happiest of Holidays.
No matter what holiday you celebrate we hope that you enjoy it with family and friends and plenty of good cheer.
We'd also like to remind you that time is running out to make a charitable gift and have it count for this tax year.
So, in this season of giving we hope that you will consider a donation to the Mauli Ola Foundation.
Just $25 allows us to take a local patient out for a day of surfing at one of our tour stops.  $100 allows us to buy a new wetsuit, allows us to buy a new wetsuit, board or special gifting for our hospital visits.  $500 allows us to provide transportation and lodging for a family who does not live near the coast so that they can enjoy a day at the beach with their child.
Any amount will help and we hope you'll make a gift today.
You can visit www.mauliola.org/donate to make your gift online.
Thanks in advance for your gift.
May the Wave Heal Us All,
James Dunlop
President
Mauli Ola Foundation
Hans Hagen
Director
Mauli Ola Foundation