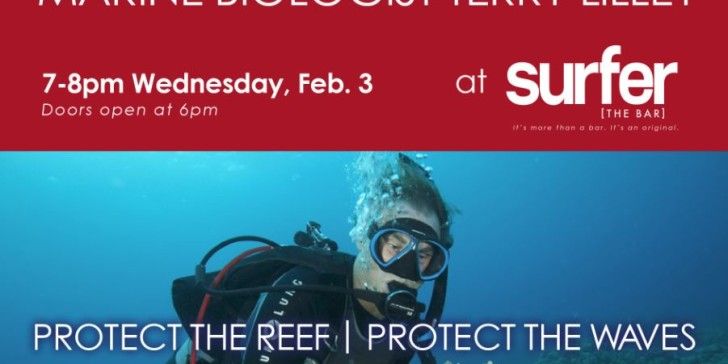 Please come join me at the Surfers Bar at the Turtle Bay Resort on the north shore of Oahu to share the beauty and changes of our coral reefs under our famous surf spots, on Wednesday evening. This will be the first time the surf community can see what is under the waves in beautiful HD video and at the same time see how our changing ocean is effecting the quality of our surf.
We will show an amazing underwater and surf movie shot at Pipeline with the Brazilian pro surf movie team, Dick Brewer and myself with my underwater photography partner Pamela Whitman. See a part of Pipeline and our north shore reefs you have never seen before.
The Talk Story will cover some important subjects that concern us all. Rising sea levels, changes in our wind patterns that effect the surf, our disappearing beaches and coastal homes falling into the sea, plus the destruction of our coral reefs due to dangerous farm chemicals and military sonar!
This Talk Story and movie night is designed to show how important our coral reefs are to our marine environment here in Hawaii, and to have a forum where you can ask questions about our changing sea and coastal environment!
The movies we will show have been on world wide TV, National Geographic and featured in over 100 news programs.
It is all about the respect for our sea and the surf we get to enjoy and making this sustainable for the next generation!
Aloha, Terry Lilley, Marine Biologist, Hanalei HI