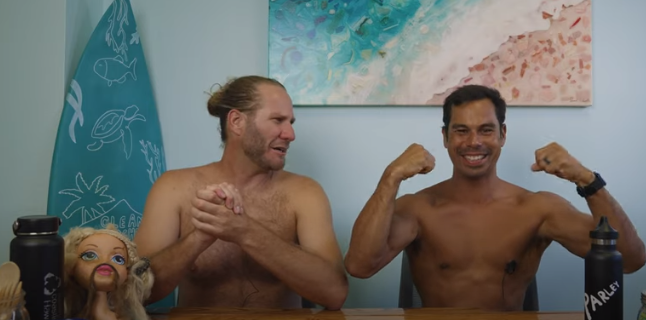 The SCHnews Episode 2 Part 1 is here and sharing our newest segment – The SCHcoop!
During this segment, weʻll be bringing you the latest environmental-related news and information that standard media isnʻt covering.
Have you watched the first episode yet?
If not, watch here: https://youtu.be/PpLSnmwXvJU This episode, watch Rafael and Kahi share their thoughts on the Sri Lanka cargo ship spill, a new study finding that plastic is heating up beaches, scientists turning plastic into vanilla flavoring, the Maldives plastics ban, and more!
Wait until the end to see our team in the field from our annual Sustainable Coastlines Hawaii Town Cleanup featuring a new reporter – Tristan (SCH co-founder)!
After the episode, head over to our SCHtories page on our site to see our blog post related to the episode.
Here, you can find associated links to what we cover.
Learn more: www.sustainablecoastlineshawaii.org/schtory/the-schnews-ep-2
To learn more about Sustainable Coastlines Hawaii, what we do, or contact our team, head to our website.
You can also follow along with us on Instagram, Facebook, TikTok, and Twitter!
Website: https://www.sustainablecoastlineshawa…
Instagram: https://www.instagram.com/sustainable…
Facebook: https://www.facebook.com/sustainablec…
TikTok: https://www.tiktok.com/@coasthuggers?…
Twitter: https://twitter.com/coasthuggers
Stay tuned for Episode 2 Part 2 coming in the next few About the anchors and organizations:
Rafael Bergstrom is the Executive Director of Sustainable Coastlines Hawaii – a grassroots nonprofit based on Oahu, Hawaii with a mission to inspire local communities to care for their coastlines. We do this through hands- on beach cleanups, educational programs, team building corporate cleanups, waste diversion services, public awareness campaigns and we help others organize their own beach cleanups!
Kahi Pacarro is the Director of Parley Hawaii – a team that works throughout the Hawaiian island chain with a focus on high impact cleanups, education and community collaboration. Parley For The Oceans is a nonprofit where creators, thinkers, and leaders come together to raise awareness for the beauty and fragility of our oceans and collaborate on projects that can end their destruction.
Mahalo for watching!