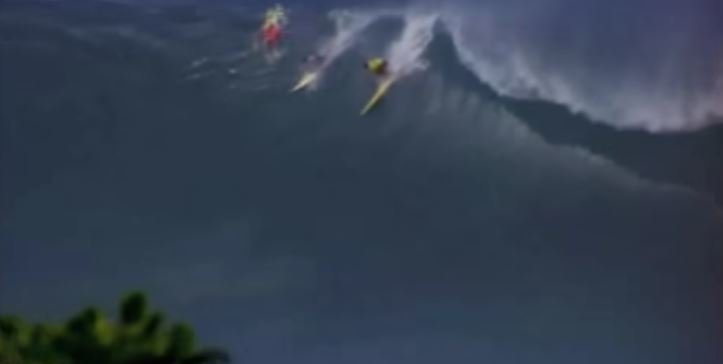 THE BRUCE MOVIE – THE EDDIE DAY
The Epic Bay Day was a long time ago…yet, it's still timeless.
Lucky Yellow…
This iconic contest has only ran 9 times since '84 and that first one ran at Sunset Beach (Winner: Denton Miyamura).
So really, "The Eddie" at Waimea has 'gone' 8 times only or roughly once every 4 years. Getting 15-25′ from 8-5pm with good conditions just doesn't happen that often.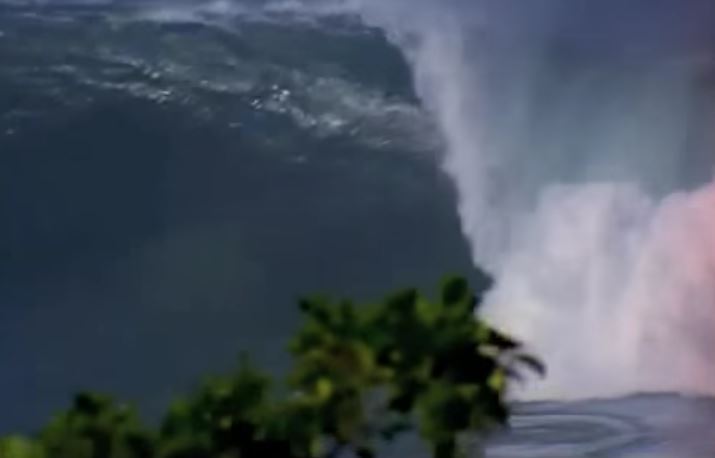 Recently we had a 16′ 17 sec WNW give us high hopes…but alas, it started too west and in the shadow of Ni'ihau and Kauai…then its track spun the fetch too much to our NE…a complete double hat trick from Mother Nature.
This one that Bruce won was one of the best ever (Maybe 1990 when the Bay was 30′ and with Brock's drop + barrel …and the legendary Keone Downing winning it…may be the only year to surpass 2004).
On this day, in the final were legends…Andy, Slater, and Dorian.
It was Bruce's day to dominate and even nail a rare perfect 100 point wave!
From The Bruce Movie. Enjoy.