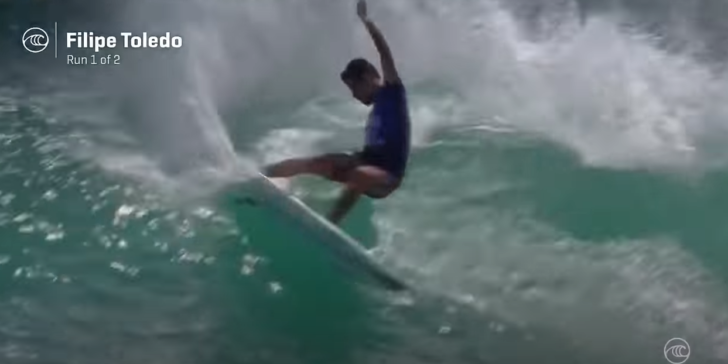 For Toledo, who was an early favorite, he saved his best for last.
Understanding the importance of pacing himself throughout the event, his two final waves were his two highest-scoring waves of the day.
Tearing apart the right with the speed, precision, and air game he's renowned for, the judges tossed him a 9.67.
He backed it up with an 8.27 on the left.
And for one of the few times this season, Medina was left without an answer.