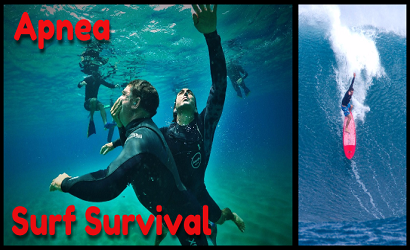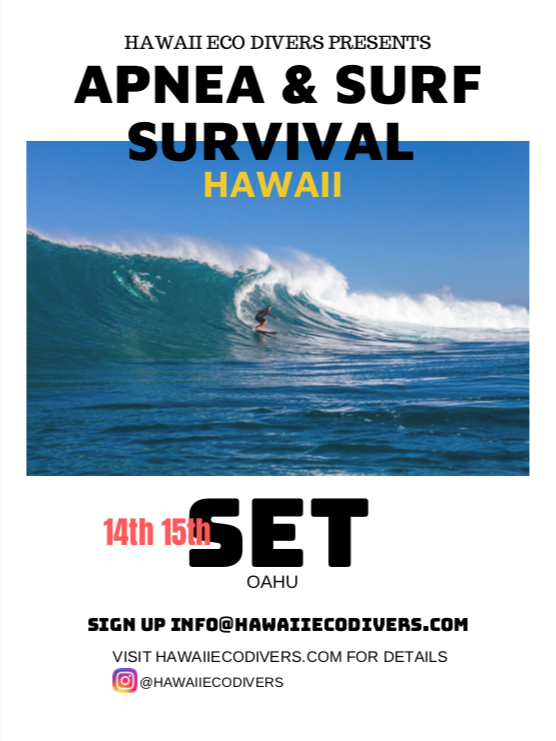 "
"Ricardo Rocks…he charges and his passion to train is unsurpassed. The course gave me more confidence and know-how…and my increased capacity went way beyond my expectations.    Gary Kewley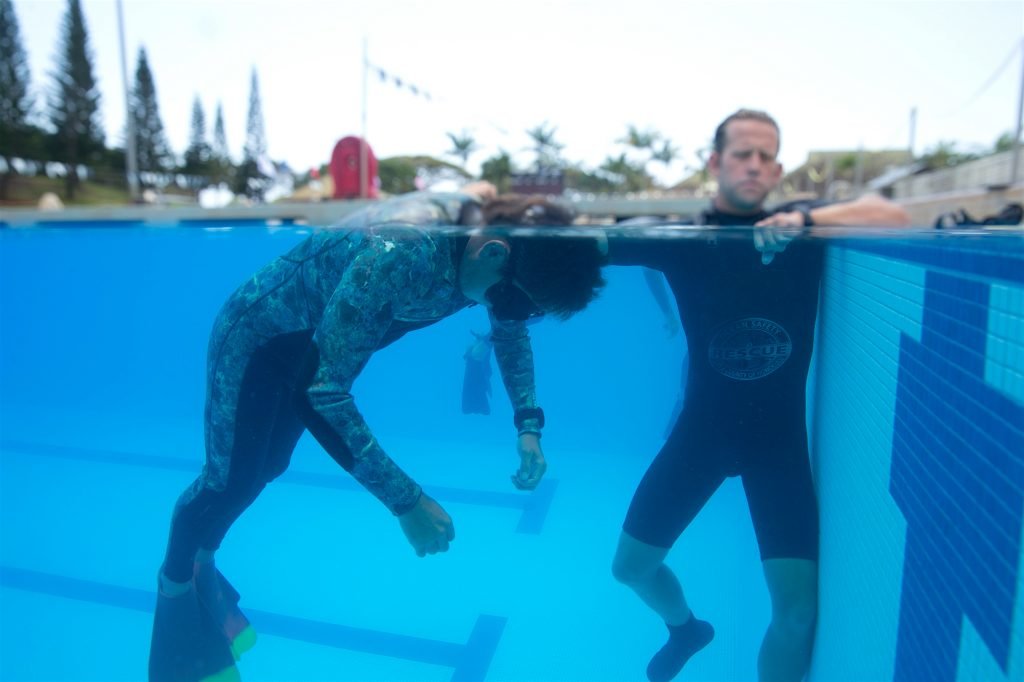 "Aloha Surfers,
There's still time to jump in…mention SNN!
We have an Apnea & Surf Survival course this coming weekend (Sept 14th/15th) on Oahu.
Come and join us!  Let's breathe deep and hold the breath for as long as possible as we perform several realistic surfing drills.
It's free of cost for all of you who have done this training before.  Winter is almost here!  It's time to get ready.
We also have a class on October 6th/7th on Oahu, before I leave for California.  I will be teaching a class for the first time in the Pacifica/San Francisco area on Oct 12th/13th.
I am super excited to work with the local surfers there and hopefully get some early winter swells in Northern California.
I will also be heading down to Huntington Beach on Oct 19th/20th for a full apnea course before heading to Brazil for 3 weeks to teach courses in my beloved home country.
For the ones who haven't done this training before, I am 100% sure you will love it!!!  It will give you a lot of confidence to surf bigger waves or just to be more comfortable at your own level. This course is for all surfers of all levels!
This course changed my life and I guarantee it will change yours. If you don't like it, I will give you your $$$ back!"