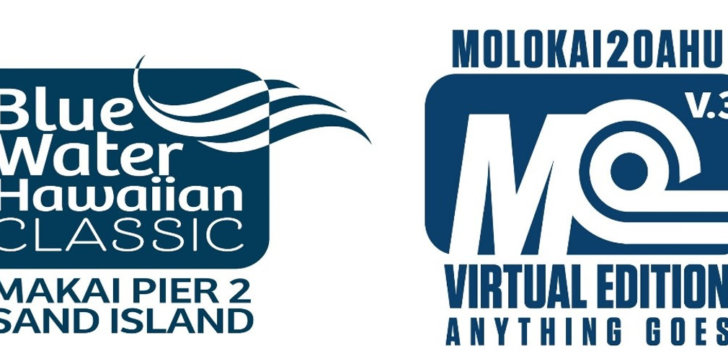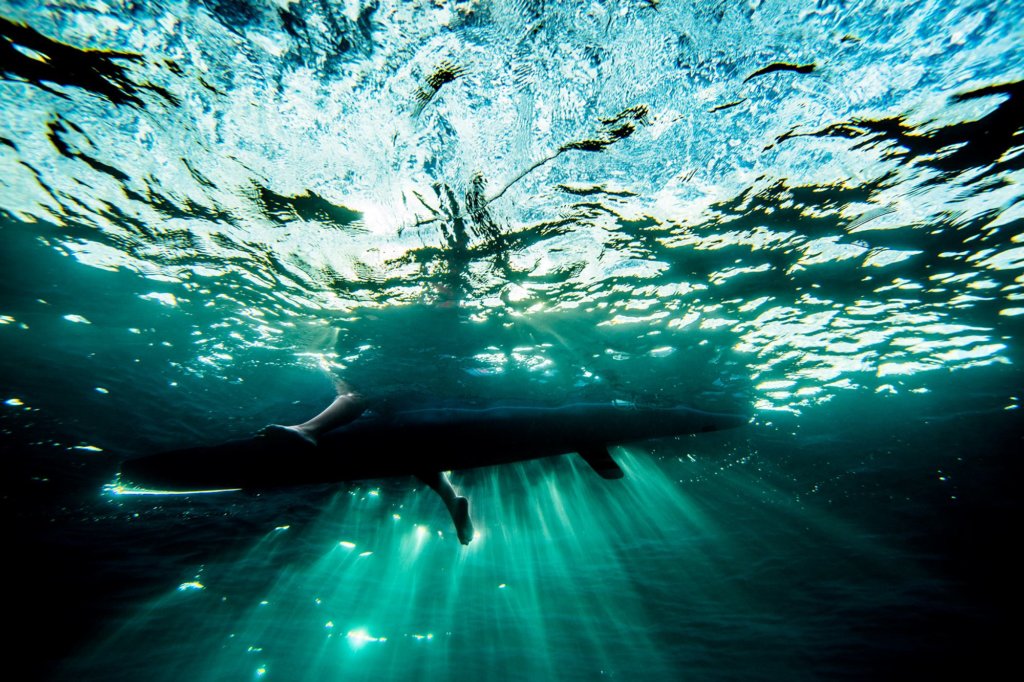 The Blue Water Hawaiian Classic on O'ahu and The Virtual Edition of the Moloka'i-2-O'ahu Paddleboard World Championships
THAT'S RIGHT! REGISTRATION NOW OPEN FOR 2 RACE OPTIONS 
BLUE WATER CLASSIC ON OAHU – JULY 24, 2022   
THE VIRTUAL V.3 EDITION – LIVE WEEKEND OF JULY 29-31, 2022 
Registration Overview | Molokai 2 Oahu Paddleboard World Championships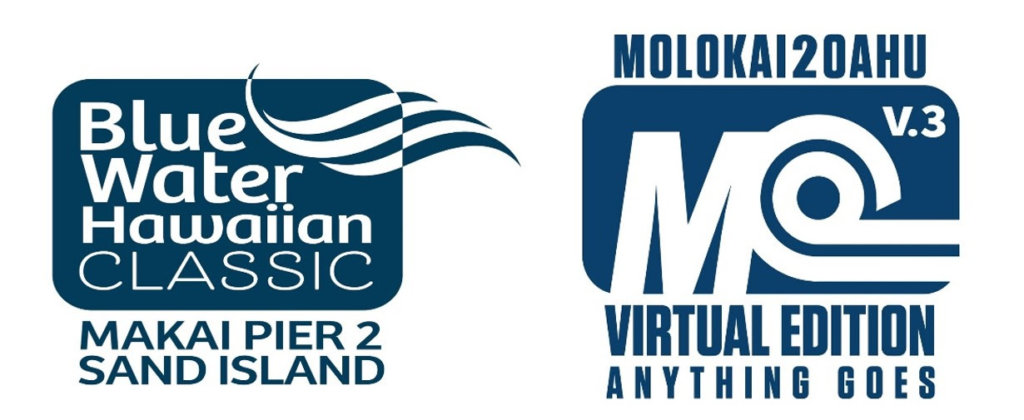 WE ARE BACK! 
️After an unprecedented change across the globe, 2022 has given us the incredible opportunity to be back together once more!
While we look to 2023 and a safe return back to Molokai, please join us for our new race, the Blue Water Hawaiian Classic on July 24th OR the Virtual Edition 3.0.
The 2022 Virtual 3.0 Edition of the Moloka'i-2-O'ahu Paddleboard World Championships  (M2O) will be open to ANYONE, ANYWHERE and ANYTHING GOES.
Paddle what you want, where you want.
THE OCEAN IS OPEN.
All entrants will be mailed official M2O gear including a race t-shirt, sublimated hat, and towel. Entry fee includes gear and shipping. Entries received before June 15th will ship early July.
Orders received after June 15th may arrive after the July 29-31 live race weekend.
NO awards, just bragging rights.
Results and GPS tracking options will be available as well as user content upload options to share your race with our global paddling community.
 
What is the Blue Water Classic? A 22 mile race on Oahu coastline.
A challenging deep-water course that will have athletes navigating some challenging surf and tides through Makapu'u point, Alan Davis beach, and China Walls before linking to classic downwind run outside Maunalua Bay at Koko head through Diamond Head and Waikiki that finishes on Sand Island.
You can find out more about the races and how to register at:
Recruit your training partners, friends and family!  For questions, please email info@molokai2oahu.com.
Price increase for both events is May 1st – Please consider entering early.
Have an Amazing weekend!
Mahalo
Team M2O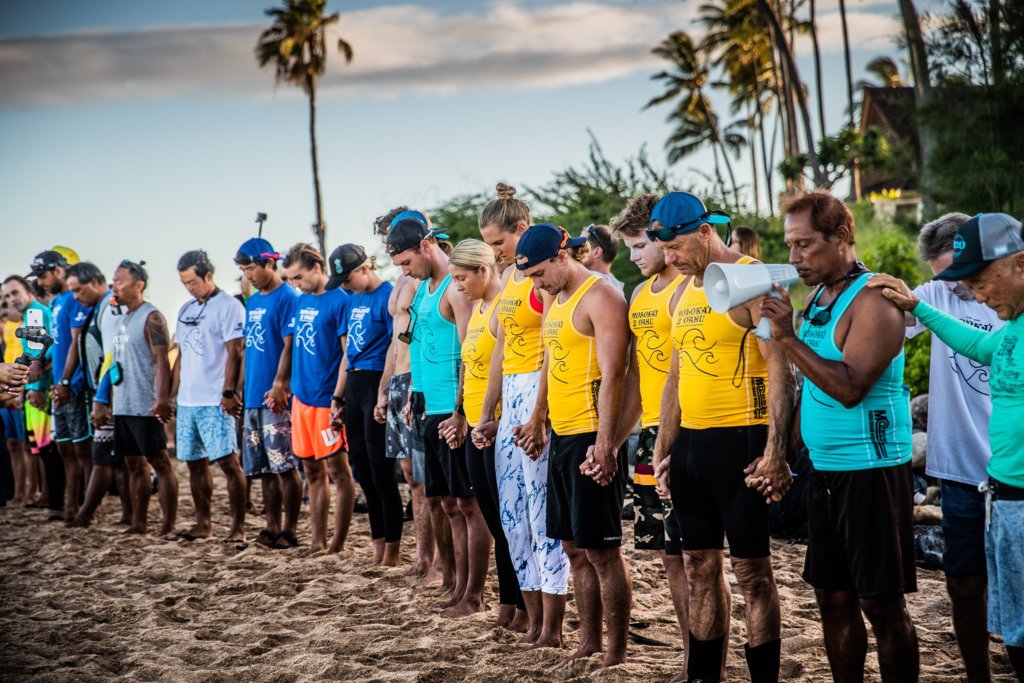 M2O celebrates the Virtual 3.0 Edition kick-off with highlights from 2021.
This new video features a compilation of the athletes from around the world paddling together globally.
The annual race is a deeply personal experience, challenging every paddler's physical and mental endurance.

In its first year, the crossing was considered a "friendly challenge" between legendary lifeguards and watermen of O'ahu.

The Virtual 3.0 Edition and the Blue Water Classic will continue to share this deep passion and continue to celebrate the sport of paddling far and wide.

Paddleboarding fans are encouraged to get the latest M2O news through Facebook, Twitter and Instagram.

The cancellation of the 2022 M2O will allow our paddling communities to stay safe and connected with the Virtual Edition on the same weekend of the original cancelled race.

We look forward to celebrating 2023 in the Ka'iwi Channel. 

The challenging Blue Water Hawaiian Classic will offer a very challenging course to athletes that can travel. 

We look forward to connecting soon. 

M2O is an open-ocean endurance paddleboard challenge, featuring racers in PRONE, SUP and FOIL divisions.  Connecting the islands of Moloka'i and O'ahu, the 32-mile race crosses the Ka'iwi Channel, is a true test for all athletes as they navigate strong currents, heavy winds and a deep channel to arrive at the south shores of O'ahu. 

Men and women from more than 20 countries will face challenging conditions as they navigate the fastest downwind route over one of the deepest channels in the world.

Top athletes typically complete the crossing in less than five hours, riding mid-channel waves that can crest more than 12 feet and carry paddlers hundreds of meters at a time. 

The race starts on Kaluakoi Beach on the north shore of Moloka'i and finishes at Maunalua Bay on the south shore of O'ahu.