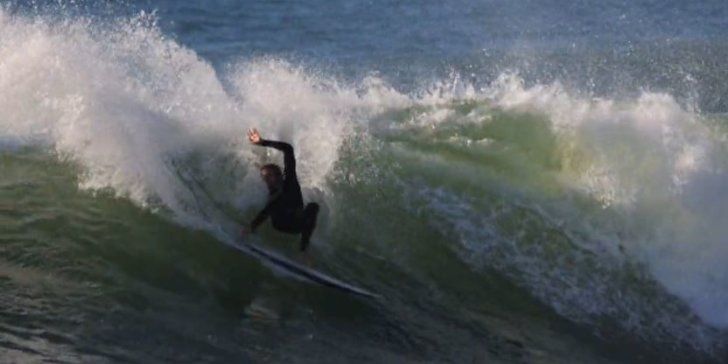 Bryce Young is most often "In The Zone" out in the water with supreme style power and flow. He comes from Surf Royalty, too. His Dad, Nat Young knew a thing or two about surfing .  He was the World Champ 1966. Dad won the title again (then called the Smirnoff World Pro/Am) in 1970. Elder Young also won three Australian titles in 1966, 1967 and 1969, and won the Bells Beach Surf Classic a record four times.
So Bryce not only had the genetics he had some competitive juice…winning the World Longboard title in 2000 and again in 2003.
Here he is free surfing in the modern era with some modern hacks and traditional tubes…

The Zone | Bryce Young from Vissla on Vimeo.