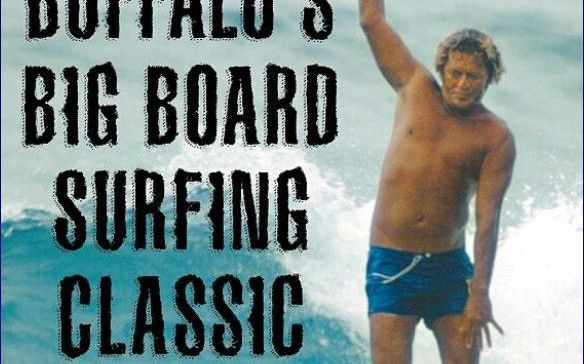 Clear skies, offshore at 5-8′ and Surf's building BIG (over 12′ later) for the Buffalo Big Board Surfing Classic. The 39th Annul!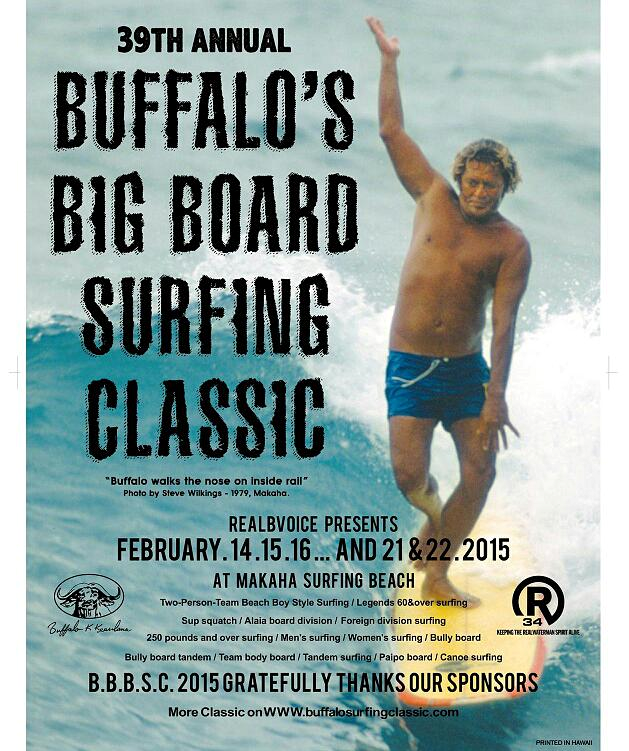 In 1976, the year of the nation's bicentennial celebration and the height of a hawaiian renaissance, Polynesian Voyaging Canoe Hokulea's set sail on its maiden voyage of cultural rediscovery to Tahiti.  Buffalo Keaulana was the double-hulled canoe's steersman.

After enduring 35 days beating in rough seas, drifting in doldrums, and dealing with others' experimental ideas, Buffalo, 41 at the time emerged tested and toughened in his own sense of self worth and Hawaiian culture.

On return to Makaha, Buffalo got a chance to steer his path in what originally was the pastime of Hawaii ali'i, Larry "The Weatherman's" suggested that Buffalo start a big board surfing classic at Makaha.  The idea struck home.

The classic became a collective expression of giving back to surfing and for 33 years has flourished under Buffalo's sense of what's right.

"I wanted something for the old-timers to enjoy," he said, something to bring out those who don't usually surf in contests, something that doesn't rely so heavily on judgement calls, something that uses big boards (10 feet and over), and something that is fun.

With the help of his wife Momi, co-founder Adam Holbron and Makaha friends, the first mission was to clean up the beach in social ways.  "No stealing for two days," was the law.  "I wanted the boys to feel what it was like to do something good." Buffalo said.

The first Classic in 1977 had only a men's open surfing division.  Of seven finalist, there was no first place (they were all winners!).  Awards were ipu, grown in Charlie Carroll's back yard from seeds Buffalo brought back from Tahiti.