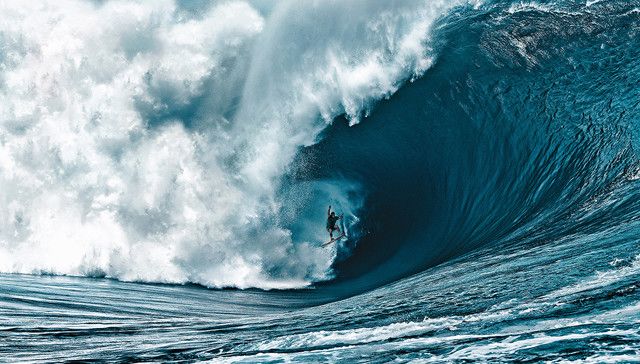 Surf News Network update for September 19, 2015: Since the first Big Friday four years ago, when some 2,500 people attended the European premiere of Storm Surfers 3D, Savage Cinema has hosted the launch of some of the best films in contemporary surf cinema.
Movies such as Spirit of Akasha and Bella Vita have premiered in San Sebastián, and world champions such as Tom Carroll and Stephanie Gilmore have graced us with their presence at unique screenings. Renowned surfers Dave Rastovich, Chris del Moro and Ross Clark Jones, and respected film makers Andrew Kidman, Patrick Trefz and Jason Baffa, have all brought films to the festival.
Nathan Fletcher and Michael Oblowitz will now be adding their names to this illustrious list, as they present the world premiere of Heavy Water, which will be screened on Friday 25th September at Kursaal 2 (00h).
The film takes a closer look at Fletcher's relationship with big wave surfing, tracing his lineage back to his grand father, one of the pioneers of Oahu's North Shore, and examining the consequences that Fletcher and his friends, such as the late Sion Milowsky, have faced in the pursuit of their passion for big waves. Angela Zozaya.

http://www.sansebastianfestival.com/2015/news/1/5095/in    HERE