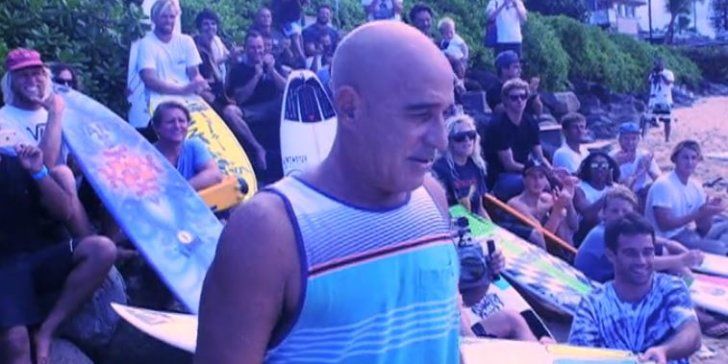 RVCA's LATEST THRILL IS BACK EPISODE TAKES US BACK TO HERBIE FLETCHER'S ANNUAL WAVE WARRIORS PHOTOSHOOT. FOR 2016 ON THE NORTH SHORE. AS A PART OF THE YEAR'S PHOTO, HERBIE WAS GLAD TO INDUCT ONE OF SURFING'S OLDEST GROMS, MICHAEL HO, INTO THE WAVE WARRIORS HALL OF FAME.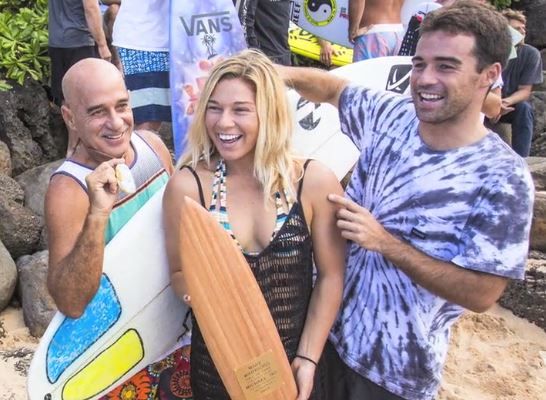 It's an annual tradition…The NS's Top surfers go for IT… the Wave Warriors photoshoot.
Herbie Fletcher's been at it since the 80's and he's still going. Honored for this year's photoshoot was none other than Legendary North Shore standout, Michael Ho. He's been standing out since the 70's. He's got something called surfing in his genes: Mason & Coco more than prove it. Hell, his brother Derek was & will always be the World Tour's First Hawaiian World Surfing Champ (1993). Even more amazing is that Michael is almost 60 years old (DOB July 13, 1957) and he not only still wants it….he is still someone to watch at maxing Pipe. Nutz (XXL).
Ceremony starts 3:30
VIDEO AND ARCHIVED FOOTAGE COURTESY OF HERBIE FLETCHER.