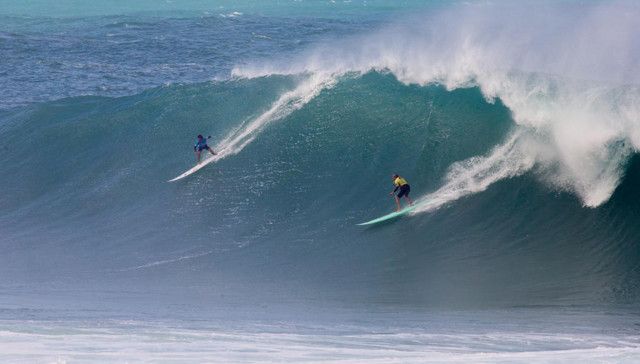 Action sports athletes are often set out to pasture by age 30. But you can keep your heating pads and arthritis capsules, because Clyde Aikau is still charging at age 66 (in waves most surfers want no part of). In a video piece by the Honolulu Star-Advertiser,  Clyde Aikau talked about his experience at the Quiksilver Invitational in Memory of Eddie Aikau (his brother) on Feb. 26.
Eddie Aikau was a celebrated Hawaiian waterman and surfer. He was the first lifeguard at Waimea Bay. He and Clyde, also City and County of Honolulu lifeguard, are credited with never losing a life on their watch. In 1978, Eddie Aikau volunteered aboard the Hokele'a, a replica of an ancient sailing canoe with the Polynesian Voyaging Society, to study the Polynesian migration route between Hawaii and Tahiti. But the Hokele'a capsized. The legendary surfer risked his life to save the rest of the crew by paddling toward the island of Lania. The Coast Guard rescued the rest of the crew, but Aikau was never found.
The Quiksilver is held in Memory of Eddie, an "on call" event where the surf needs to be 30-feet. Clyde Aikau won the first Memorial event at Waimea in 1987. Since the requisite swell does not materialize every season during the window period, the contest has only run nine times. This year's event was said to be the biggest swell in the event's history.