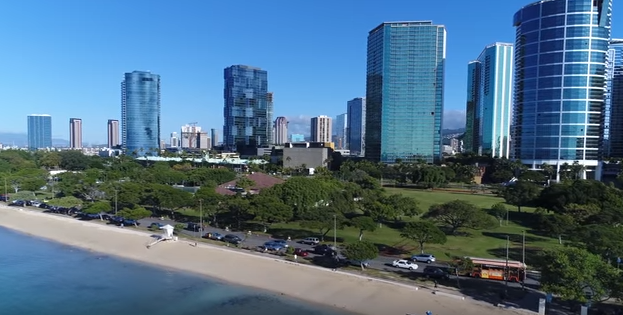 Is this cover shot a warning shot? The growing number and size of the high rises are getting ominous…
Honolulu Mayor Kirk Caldwell wants to significantly change Ala Moana Beach Park, a favorite of locals in Hawaii for many many decades. Some people are not too happy about the mayor's plans.
"We're trying to make it better" says our Mayor
But the local people's question is for who in the long haul?
Dick Allgire explores opinions and shares his own…and they are polarized between the City + Developers & the Local People,  to say the least.